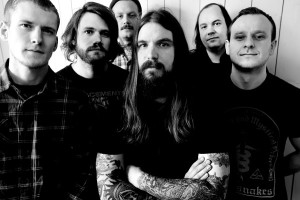 Kvelertak have announced details of their new LP Nattesferd out on Roadrunner May 13. The follow up album to 2013's widely acclaimed Meir, Nattesferd is heralded by the new single 1985 which is out now.  Pre-orders will be available April 8th.
Frontman Erlend Hjelvik commented, "We are finally getting ready to release our third album Nattesferd on the world and however cliché it may sound, I'm not afraid to say that this is our best one yet! An exquisite smorgasbord of riffs infused with everything between the best of classic rock and heavy metal. I'm certain it will blow the minds of both old and new fans. Enjoy!"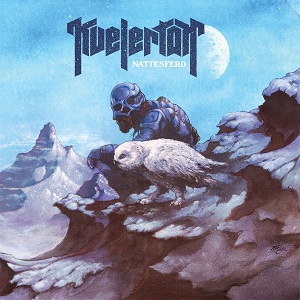 Recorded live in Oslo, Norway's Amper Tone Studio, Nattesferd is produced by Kvelertak and mixed / engineered by Nick Terry(Lindstrøm, Turbonegro, The Libertines). It is the first of Kvelertak's albums to be recorded in their home country of Norway. Nattesferd is already garnering "Most Anticipated" accolades from the press with Rolling Stone featuring it in their '25 Most Anticipated Metal Albums of 2016' round-up.   Additionally, Stereogum placed the new LP at #36 on their '101 Most Anticipated Albums Of 2016' while Consequence of Sound included it in their '20 Most Anticipated Metal Albums of 2016' preview.
Kvelertak made a stunning international impact with the release of their 2013 album Meir, earning the six-piece numerous "Best of 2013" honours.  Both Rolling Stone and SPIN placed Meir at #2 on their 'Best Metal Albums of 2013' recaps, while The New York Times' Ben Ratliff picked standout track Spring Fra Livet as one of his 'Top Songs of 2013'.  Additionally, Meir landed at #15 onStereogum's '50 Best Albums of 2013,' and came in at #4 on Revolver's '20 Best Albums of 2013' list.
FOLLOW KVELERTAK
OFFICIAL WEBSITE | FACEBOOK | TWITTER | INSTAGRAM | SOUNDCLOUD | YOUTUBE