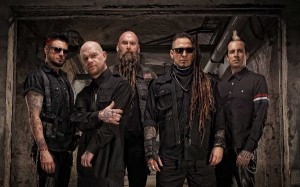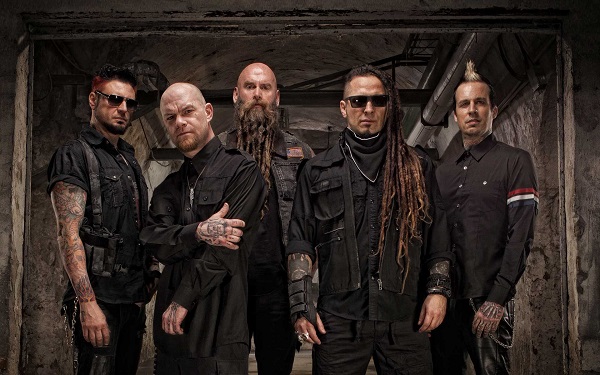 As they prepare to thrill Australian audiences alongside BLACK SABBATH in April, American heavy metal giants FIVE FINGER DEATH PUNCH announce two exclusive all-ages shows in Melbourne and Sydney.
Tickets go on sale at 9am Friday, February 26.
Telstra Thanks is bringing an exciting 48-hour pre-sale just for Telstra customers from 2pm Monday, February 22 until 2pm Wednesday, February 24. For more information on how to purchase, visit: telstra.com/music.
For complete tour and ticketing details, visit: livenation.com.au.
In 2015, Five Finger Death Punch crashed into the ARIA Charts at #3 with their sixth album, Got Your Six, giving them their highest Australian chart position ever! Got Your Six is the follow-up to the two global smash hits, 2013's The Wrong Side Of Heaven And The Righteous Side Of Hell Volumes 1 and 2 which debuted at #13 and #29 respectively. The album prior, 2011's American Capitalist, debuted at #50 proving FFDP's fanbase has grown dramatically in Australia over just a few years.
The band's second single from Got Your Six, Wash It All Away, quickly climbed the Rock radio charts in the U.S. and recently went #1 for two weeks in a row! The striking, live performance video for the song was shot by iconic music video director Wayne Isham (Metallica, Mötley Crüe, Bon Jovi) and showcases their highly visual stage show and the contagious energy that fuels the thousands of rabid fans in attendance. It's the perfect example of what you can expect when you watch FFDP live!
Watch Wash It All Away
The Vegas-based rockers have grown exponentially in a short amount of time, racking up 15 consecutive Top Ten hits, three #1s and five gold albums. With the release of their 2-volumes in 2013, the band frequently released new content outselling the majority of bands in their genre, with more than 1.5 million albums sold over the past two years just in North America alone.
The band's last visit to our shores was in 2014 as part of the Soundwave Festival, where their trademark stadium anthems garnered new fans and thrilled their faithful.
Now, audiences in Melbourne and Sydney will have yet another chance to take in the full force of Five Finger Death Punch: one of heavy metal's most uncompromising outfits.
HEADLINE SHOWS:
FESTIVAL HALL, MELBOURNE
WEDNESDAY APRIL 20
BIG TOP at LUNA PARK, SYDNEY
FRIDAY APRIL 22
Also Touring Nationally with Black Sabbath
Perth Arena – Friday April 15
Adelaide Entertainment Centre – Sunday April 17
Rod Laver Arena, Melbourne – Tuesday April 19
Allphones Arena, Sydney – Saturday April 23
Brisbane Entertainment Centre – Monday April 25
TICKETS ON SALE 9AM FRIDAY FEBRUARY 26
Telstra pre-sale:
2pm Monday February 22 until 2pm Wednesday February 24
For complete tour and ticket information as well as VIP packages offered, please, visit:
www.fivefingerdeathpunch.com & www.livenation.com.au