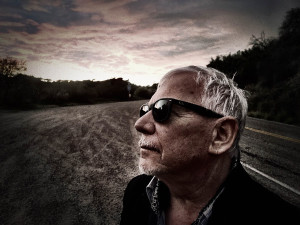 Lennard Promotions presents the long-awaited return of legendary vocalist and Rock & Roll Hall of Fame member Eric Burdon and his band The Animals for their first Australian shows in nearly a decade.
This year fans will have a chance to relive songs that became part of the foundation of rock & roll as Eric Burdon & The Animals play a series of rare Australian shows including special dates in Melbourne and Sydney featuring some home grown music legends as very special guests. In Sydney at the famous Enmore Theatre, Eric Burdon & The Animals will be joined by legendary Australian guitar slinger Kevin Borich in full band mode with his Kevin Borich Express. In Melbourne at the historic Palais Theatre, The Animals will be joined by local rock royalty as Joe Camilleri & The Black Sorrows and Australia's queen of soul Renee Geyer join in for what is sure to be one of the most memorable shows of 2016.
Described by Rolling Stone Magazine as "one of the 100 greatest voices of all time," Eric Burdon & The Animals helped kick start the British Invasion in the early 1960's with the timeless international hit, House of the Rising Sun. From there The Animals produced a string of golden classics including We Gotta Get Outta This Place, Don't Let Me Be Misunderstood and When I was Young, changing the face of modern music in the process.  Psychedelic-era classics followed including San Franciscan Nights, Monterey, and the anti-war, Sky Pilot. Eric Burdon then went on to become founder of multi-ethnic funk outfit War, striking gold again with Spill the Wine.
Eric Burdon's musical journey began in the coal-mining town of Newcastle, England, where he immersed himself in American blues and jazz.  As one of the most distinctive and soulful voices in rock and roll, Eric is an accomplished painter, author, recording artist and has been a traveling bluesman for over 50 years. He has shared the stage with legends such as Chuck Berry, Jimi Hendrix, Jimmy Witherspoon and Otis Redding – and was cited by cutting edge musicians Patti Smith and Iggy Pop as being in their personal top ten favorite lists.
In 2012, Burdon received hard-earned praise from Bruce Springsteen in his keynote speech at the South by Southwest Music Festival, where Burdon later joined Springsteen on stage for an inspired performance. An EP with garage rockers the Greenhornes was quickly followed up with the critically acclaimed, full-length record 'Til Your River Runs Dry.
With a stellar cast of special local guests and thrilling renditions of the most timeless rock music ever recorded, Eric Burdon & The Animals 2016 Australian Tour will be a high watermark on this year's touring calendar.
Eric Burdon
& The Animals
2016 Australian Tour
Comments
comments