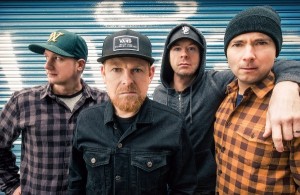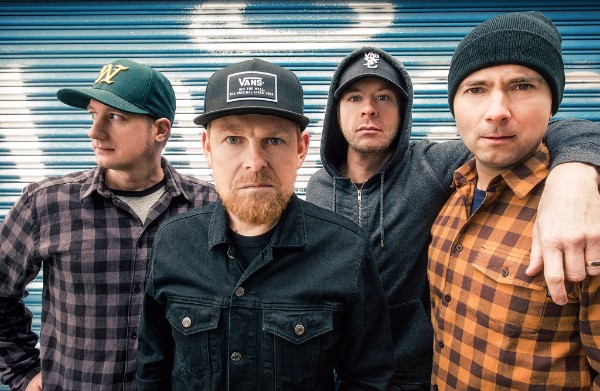 With eight timeless punk rock albums and over 20 years of high intensity touring under their belt, Millencolin has come to help shape the skate punk sound that inspired them from the start.
Millencolin fans are always waging wars, pitting so many of their brilliant records against each other to see which comes out the victor. It's a war that never will be won considering they are always shaking up their modus operandi and playing outside their comfort zone. The one consolation fans can take when the band tour here this April is that Millencolin will be playing an arsenal of hits from across their massive catalogue.
Most bands never make it this far in their careers, at least not without a handful of ex-members, lawsuits and various skeletons in their respective closets. Millencolin buck the trend on all that and one listen to their new album True Brew will tell you that they are back, their as strong as they've been in a decade or more and they've never lost that fire. "True Brew announces itself as one of their best albums to date… I can't see many punk albums outdoing this this year." – Punk News
Tickets go on sale Friday 22nd Jan at 9am local time and with a history of sold out Australian Tours, don't say we didn't warn you! 
Destroy All  Lines and Chugg Entertainment Present…
MILLENCOLIN 'TRUE BREW' AUSTRALIAN TOUR
Tickets on sale Friday 22nd January @ 9.00am
Tuesday, 26th April – Metropolis, Fremantle 18+
Tickets from tickets.destroyalllines.com, www.oztix.com.au or Oztix Outlets
Thursday, 28th April – HQ, Adelaide 18+
Tickets from tickets.destroyalllines.com, www.oztix.com.au or Oztix Outlets
Friday, 29th April – Roundhouse, Sydney Lic AA 
Tickets from tickets.destroyalllines.com, www.ticketek.com.au or Ticketek Outlets
Saturday, 30th April – Coolangatta Hotel, Coolangatta 18+
Tickets from tickets.destroyalllines.com, www.oztix.com.au or Oztix Outlets
Sunday, 1st May – The Tivoli, Brisbane 18+
Tickets from tickets.destroyalllines.com, www.ticketmaster.com.au or Ticketmaster Outlets
Tuesday, 3rd May – 170 Russell, Melbourne 18+
Tickets from tickets.destroyalllines.com, 170russell.com or the Corner Hotel Box Office
Millencolin 'True Brew' out now on Epitaph Records
 www.millencolin.com
  www.destroyalllines.com
www.chuggentertainment.com
www.epitaph.com