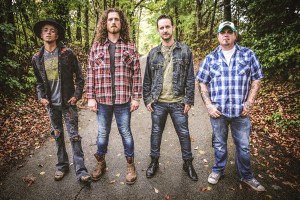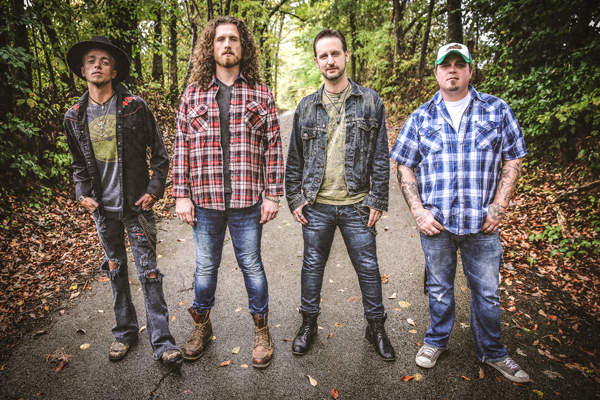 It's about to get rowdy down under – Black Stone Cherry, Kentucky's wild boys of hard rock done souther are hitting Australian shores in June 2016. The five dates in June see them hitting some of Australia's biggest and best rock venues.
Tickets go on sale January 20th.
The tour will see them hit The Factory Theatre in Sydney, Max Watts in Brisbane and Melbourne, The Gov in Adelaide and Capitol in Perth. Black Stone Cherry will arrive in Australia fresh from an eight-date UK tour playing to huge crowds from the Glasgow Hydro to London's Wembley Arena.
They are making their maiden voyage down under in support of their 5th studio album, entitled 'Kentucky', a tribute to their home state in the good ol' U.S. of A. Picture this – The Allman Brothers and Metallica meeting up, getting drunk, raising some hell and then crashing into a big brawl together, only to have Robert Johnson break it all up – A deliciously fun old-school hard rock, playing-behind-chicken-wire romp across Australia.
"This album IS Kentucky," Robertson says with palpably fierce pride. "Everyone who plays on it is from Kentucky. It's in their blood just like it's in ours, and they added so much to the record."
The band's many singles and albums have inspired rock radio success in the UK and US, including "White Trash Millionaire" and "Please Come In"; all driven by the vocal charisma and lead guitar shred of Chris Robertson, the dynamic crunch of guitarist Ben Wells, the rhythmic pulse of bassist Jon Lawhon and the always-in-the-pocket groove of drummer John Fred Young.
Tickets go on sale on January 20th for the June 2016 Australian tour, presented by MJR by arrangement with X-Ray Presents. For ticket information, go to blackstonecherry.com.
BLACK STONE CHERRY
AUSTRALIAN TOUR June 2016
TICKETS ON SALE 9AM Jan 20th
—
Friday 24th June 2016, The Factory, Sydney NSW
Tickets Available at factorytheatre.com.au & ticketek.com.au
Saturday 25th June 2016, MAX WATTS, Brisbane QLD
Tickets Available at maxwatts.com.au/brisbane & oztix.com.au
Sunday 26th June 2016, MAX WATTS, Melbourne VIC
Tickets Available at maxwatts.com.au/melbourne & oztix.com.au
Tuesday 28th June 2016, THE GOV, Adelaide SA
Tickets available from oztix.com.au
Wednesday 29th June 2016 – Capitol, Perth WA
Tickets Available at oztix.com.au