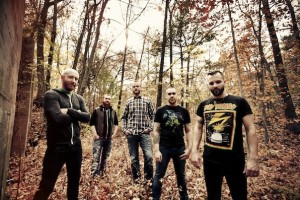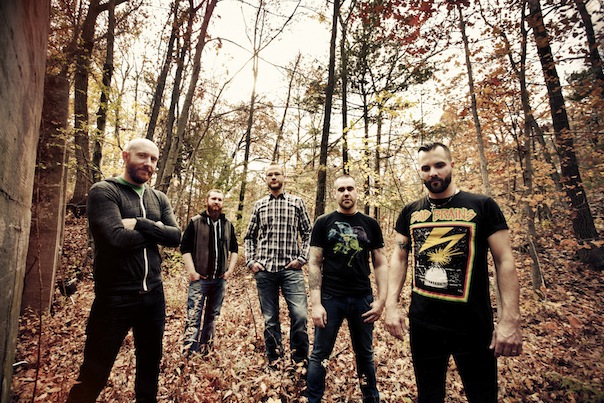 KILLSWITCH ENGAGE's 'Alive Or Just Breathing' album was a watershed moment in metal in 2002 as it heralded the birth of 'Metalcore'. An army of imitators was born and have all tried in vain to emulate this essential classic. In a Special Soundwave Presentation, we are thrilled to announce that KILLSWITCH ENGAGE will be performing 'Alive Or Just Breathing' in its entirety at SOUNDWAVE 2016.
Not to be outdone, ILL NIÑO are stepping up to the plate and will be ripping Soundwave 16 a new one performing 'Revolution, Revolucion' in its entirety! ILL NIÑO frontman Cristian Machado states "Soundwave just got some Latin metal in its veins and Revolution is the heart of the game!  ILL NIÑO is honoured to be part of this epic festival. Gracias Australia! This time we'll be armed with our powerful debut album "Revolution, Revolucion", expect a smashing set of the classics from top to bottom. Get your dancing boots ready mates, Que viva la Revolucion!"
Joining KILLSWITCH ENGAGE and ILL NIÑO are horror metal cannibals TERROR UNIVERSAL. Featuring current and former members of Machine Head, Soulfly, and Ill Nino, TERROR UNIVERSAL announce their return to Soundwave 2016 and will continue their reign of terror, in the pits of Soundwave Hell.
Early Bird tickets are now available via www.soundwavefestival.com
KILLSWITCH ENGAGE, ILL NIÑOAND TERROR UNIVERSAL  join Disturbed, Bring Me The Horizon, The Prodigy, Deftones, NOFX, Bullet For My Valentine, Public Enemy, Refused, Metal Allegiance, Hatebreed, Soulfly, Northlane, Dead Letter Circus, L7, Frnkiero andthe Cellabration, Nothing But Thieves, Frenzal Rhomb, Failure, Lordi, Devil You Know and Moose Blood: Appearing at Soundwave 2016
Saturday 23 January, 2016 – Brisbane
Sunday 24 January, 2016 – Sydney
Tuesday 26 January, 2016 – Melbourne (Australia Day public holiday