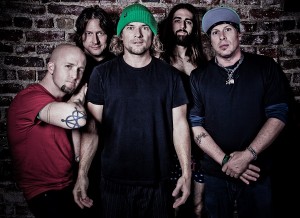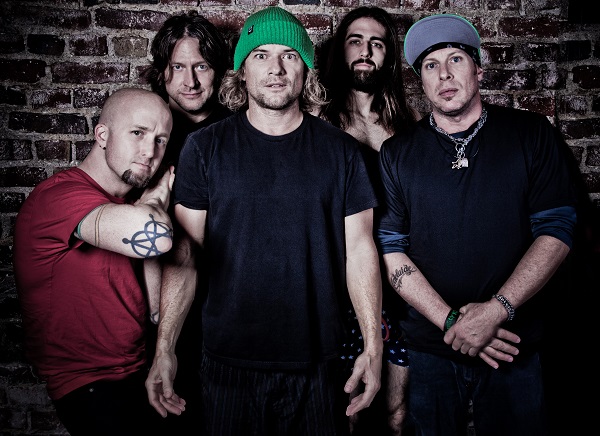 After a 19-year hiatus, raucous rockers UGLY KID JOE are set to return with a new full-length album entitled, Uglier Than They Used Ta Be. Known predominantly in Australia for their massive hits of the early 90's, which saw 'Everything About You' reach #4 on the Australian ARIA Charts, followed by 'Cats in the Cradle' soaring to #1 in 1993 with massive amounts of airplay and achieving #8 on the overall chart for that year.
The new album, which was recorded at JT Studios and Balance Studios in Louisiana under the helm of producer and UKJ guitarist Dave Fortman (Slipknot, Godsmack, Evanescence), is scheduled for digital release in Australia on September 18 via UKJ Records.
Whitfield Crane (Vocals) and Klaus Eichstadt (Guitars) teamed up with Sonny Mayo (Guitars),Shannon Larkin (Drums), Zac Morris (Drums), Cordell Crockett (Bass) and Dave Fortman (Guitars) to form the now 7-member line up a.k.a. "Seven Headed Monster" (pictured below) and write and record in the studio. The result is the most cohesive sounding UGLY KID JOE record to date.
The chemistry flows so well throughout this new release, it's as though they never left. Uglier Than They Used Ta Be boasts a collection of well-crafted rock tunes, from the riff driven 'Let The Record Play' to the hard-hitting 'She's Already Gone' and 'Hell Ain't Hard To Find'. The album offers a collection of some of the best songs ever written by the band.
"It's a full circle of sorts," says Crane. "There was a lot of love and talent in one room and that is exactly what this album sounds like."
In addition to the nine newly written original songs, the album features a couple of cover songs includingRare Earth's version of 'Papa Was A Rolling Stone' with Australian chart-topping vocalist Dallas Frasca lending her unmistakable vocals behind Crane, and the Motörhead classic 'Ace of Spades' with a very special guest appearance from Motörhead guitarist Phil Campbell who lends his signature sound to the timeless track. Campbell also appears on the tracks 'My Old Man' and 'Under The Bottom'.'Hell Ain't Hard to Find' has already been released on music video and can be viewed via the following link, with UKJ'S latest single, 'She's Already Gone' available to radio on Monday, September 14.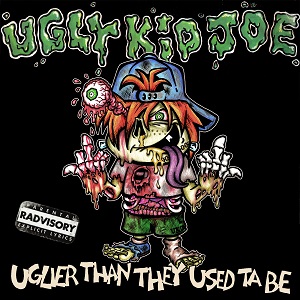 ALBUM TRACK LISTING
1. Hell Aint Hard To Find
2. Let The Record Play
3. Bad Seed
4. Mirror The Man
5. She's Already Gone
6. Nothing Ever Changes
7. My Old Man
8. Under The Bottom
9. Ace Of Spades (feat. Phil Campbell of Motörhead)
10. Enemy
11. Papa Was A Rolling Stone (feat. Dallas Frasca)
'She's Already Gone' available to radio Monday, September 14