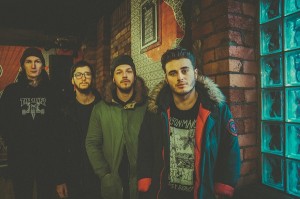 Forming in 2012, MOOSE BLOOD have quickly developed a buzz with their spirit of emo rock and pace of pop-punk across a handful of EPs. On the back of standout performances at Reading and Leeds Festivals and Vans Warped Tour USA, MOOSE BLOOD have just released their phenomenal new album 'I'll Keep You In Mind From Time To Time'.
These eleven tracks comprise an eccentric and exceptional modern-day rock record. Punchy, emotive, lyrically frank and full of exceptional melody, it's an immediately affecting album "offering up the very best of gutsy British melodic rock." – Rock Sound
Soundwave 2016 is thrilled to welcome MOOSE BLOOD to Australian shores for the very first time!
Early Bird tickets are now available via www.soundwavefestival.com
MOOSE BLOOD join Bring Me The Horizon, Refused, Bullet For My Valentine, Northlane, Dead Letter Circus, Lordi, Devil You Know and Failure: Appearing at Soundwave 2016
Saturday 23 January, 2016 – Brisbane
Sunday 24 January, 2016 – Sydney
Tuesday 26 January, 2016 – Melbourne (Australia Day public holiday)