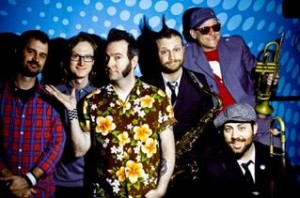 Having just completed a massive sold out tour of the USA, REEL BIG FISH and LESS THAN JAKE will be bringing their kickass co-headline tour to Australia this October!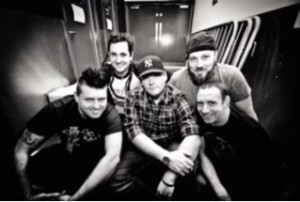 Their shows in cities across the US rapidly sold out and now it's Australia's turn to see REEL BIG FISH and LESS THAN JAKE performing full headline sets encompassing their entire career with Brisbane, Sydney and Melbourne getting to witness firsthand what fans and critics alike have been raving about:
In Orlando – "The place erupted into a giant skanking pit" – Showisgoto.com
In Boston – "These bands were an inspiration for both breeds of fan, which made it out in droves for the night.  Proving that the forces of ska and punk can still slam hard enough to keep fans coming back year after year." digboston.com
In Fort Lauderdale – "The screams of 'holy shit that was good' could be heard from every direction after the show." – Browardpalmbeach.com
In New York – "One would be hard-pressed to find two bands who can deliver the goods as consistently as Less Than Jake and Reel Big Fish when it comes to a wild, free for all party." – Crypticrock.com
Tickets won't last long, so get in quick!
—————————————————————————————————————-
TICKETS ON SALE THURSDAY 13 AUGUST, 9AM
THURSDAY 1 OCTOBER – MELBOURNE, PRINCE BANDROOM – 18+
www.oztix.com.au
FRIDAY 2 OCTOBER – SYDNEY, MAX WATTS – 18+
www.oztix.com.au / www.maxwatts.com.au / www.eventopia.co  
SATURDAY 3 OCTOBER – BRISBANE, MAX WATTS – 18+
www.oztix.com.au / www.maxwatts.com.au / www.eventopia.co
SUNDAY 4 OCTOBER – GOLD COAST, COOLANGATTA HOTEL – 18+
www.oztix.com.au
Presented by Soundwave Touring