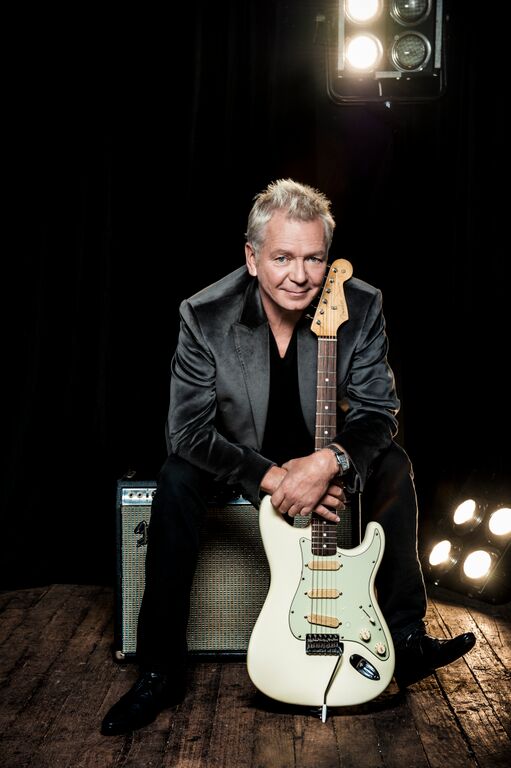 "So really over the last four years we've become quite a family and I think that the guys are actually very, very proud of what they produced, they know the band very well, they know the material very well, and at a certain point the muttering started of we should actually record all this stuff because the band has never sounded better and we should get this down."
From release: With a career spanning over 35 years it's hard to believe that there are any "firsts" left to achieve for one of the country's most loved and highly accomplished bands, but with the announcement today that icons of the Australian Music Industry, ICEHOUSE, will be releasing their very first Live album, ICEHOUSE: In Concert the band has proven once again that their reputation as mainstays of the country's music scene is not about to change any time soon.
I've got to admit, I fanboyed a little in this interview, it's not very often you get to talk to someone you've been listening to for almost thirty years… so we gave Iva Davies a call to talk all things Icehouse, their new live album, tour, history, and much, much more… you'd be 'Crazy' not to read this one…
 'In Concert' is unbelievably your first live album in your career, why was now the right time to release a live album?
That's a fair question which I've been thinking about and I've been thinking back in the very busiest time it was actually quite a thing to record a live album because lots of people did, I think Midnight Oil put out a live album during that hot period, and probably a number of bands I don't really know. We had a bit of a different sort of pathway, we actually had a break of about sixteen years and didn't play at all, and about four years we started firing up again and one of the things that I was very particular about was that we wanted to get the best possible crew together to support the band, and a lot of them have been working with me for potentially thirty years believe it or not… but we wanted to use the same guys, we wanted to have an absolutely solid team, the same team every time we performed, the same lighting designer, the same front of house engineer, the same monitor engineer and so on. So really over the last four years we've become quite a family and I think that the guys are actually very, very proud of what they produced, they know the band very well, they know the material very well, and at a certain point the muttering started of we should actually record all this stuff because the band has never sounded better and we should get this down. Now we are fortunately in a period in history where the technology involved in doing that is so much easier than it was twenty five years ago, so it was an obvious thing to do now and we are aware too that there will probably only ever be one live album *laughs*, this is it and it's quite a document and a lot of love went into it. Our bass player Steve Bull was responsible for wading through the seven concerts that we recorded and getting the best versions out of those… it's a very faithful document, there's no re-recording or cheating on it *laughs* basically it's all real, but it is selected out of seven different shows that we recorded earlier in the year.
In wanting to get it perfect, was it difficult putting together what would become the set for the album, or is this what your current live set looks like now?
It's basically the live set, as I said, this is sort of what we did, we just really wanted to document what we were doing earlier this year. The set did change on occasion, in fact there are versions of songs on the live CD that were one offs that we only played once, so of course poor Steve *laughs* the bass player didn't have any choices really, if we mucked up in that, that was it. It is pretty much the live set we were doing, not only were doing, but we probably will continue to do over this next run of concerts.
The leads into my next question, so in line with the live album we see the band hitting the road again, which is great news, is the 'In Concert' release a representation of what we can expect at these upcoming shows?
Yes it is and there was one particular thing, I think possibly my favourite moments of the Cd we hadn't done before, it was only introduced in the set of earlier concerts this year and that was a little section where we broke everything down into an acoustic set. It was great fun but it was incredibly interesting too because attacking those songs which are generally speaking fairly large productions *laughs* as is my way, but trying to break them down to one acoustic guitar was quite an interesting exercise and successful enough in its own way that I think we're going to try and repeat that in this next set of shows. I'm not sure that we'll keep that forever, but it was great fun doing them that way because it actually exposed the skeleton of the songs as it were.
Wasn't that the way they were written?
No, well they weren't , that's quite an interesting thing, very few of my songs were written on guitar, most of them were written on keyboards, and it's an odd thing, most of the hundred or so songs that are on albums, there's possibly three that were written on an acoustic guitar *laughs*
I want to mention the musical genius and talent that is Michael Paynter, since 2011 what has he been able to bring to the band?
Well Michael is of course an extraordinary talent and all round musician, he's not only a singer but he's a great guitarist, he's a great keyboard player, he plays the drums and he also is a great producer so he knows his way around music technology in an extraordinary way. That's his day job I guess is that he and a partner have a little studio and they actually write for people and produce their recordings, but what he has is the energy that goes along with being thirty years younger than I am *laughs* but it's also quite interesting, for him all this material, all of the catalogue of Icehouse was new material, he didn't grow up with it, he's of a different generation, so it's actually quite interesting to take in his interpretation or the things that he extracts from that material as he finds it new whereas of course we've lived with it for a very long time and when you've lived with something for a very long time you sort of glaze over and don't look at it again properly. Michael of course whenever he takes on one of my songs he brings a whole new energy and a whole new life to it, really.
Yeah, like when he sings 'Man of Colours' I mean he's probably the second best singer to sing it, but it's a magical version…
I know he has a special affection for 'Man of Colours' the song, and in fact he was going to do a version of that on The Voice when he was competing on that, but unfortunately got bumped off the show *laughs* as a contestant the week before he was about to do that, I would've been very interested to hear how people react to it. People do react to it all the time of course; we enjoy it whenever he comes to the front of the stage.
With the resurgence of Icehouse can we expect some new material from the band any time soon?
When you say soon, on this next run of shows we won't be producing any new material, I never say never though… it's a very particular thing writing with me, I've got to be in sort of a space for it, and it's always been that way not that this is a new situation. At the moment we're in touring mode, and touring mode is quite an exclusive mode for me, I actually have my head in one particular place and that is the kind of mechanics of getting on stage and performing. I've never been able to mix the two up, it's just the way I am, I'm either in studio mode or I'm in on the road mode *laughs*. So the short answer is no, there won't be any new material in this next set of shows, but never say never.
Let's jump back a little, Man of Colours was and still is such an influential album for many and one of my all-time favourite albums, with it now twenty eight years old, what are some of your best memories of when it took off?
It's interesting because the album that preceded it really did a lot of heavy lifting, I remember we came back from a third album which was, let's face it, very unsuccessful and it was quite a body blow and we knew we had quite a task to recover ground as it were. So we did that with the fourth album which is called 'Measure For Measure' and we put a huge investment into it, in fact it was an incredibly expensive album, it was one of the first three fully digital albums in the world, it contained a lot of new technology, and we toured relentlessly on it, all through Australia, regional Australia and then especially North America. We achieved a number of top fifty hits in America which may not sound terribly impressive but America is an enormous place and to even make a dint in North America is quite an achievement, and so songs like 'No Promises' and 'Across The Border' and 'Mr Big' achieved that sort of top fifty status in The United States, and it kind of set the ground for what was to follow it. The first thing that followed it was the single 'Crazy' from 'Man of Colours' and I remember getting a call from our manager saying it's just gone into the top twenty  and it was a huge moment for me. It also felt as if we had worked very, very, very hard for this and so when 'Electric Blue' followed it into the top ten in North America it had been the culmination of a lot of work for a long time.
I'm a huge Hall and Oates fan and seeing John Oates sing Electric Blue with you when you toured with them was a huge moment for me, do you still get a kick out of that when you get to do it?
He's an extraordinarily generous man and the circumstances around him co-writing with me are kind of one of those fairy tales really, as by chance he met me in an airport in Adelaide in about 1982, they played in the same venue that we had just arrived to play in, they'd been there the night before and he had just bought the second album, and recognized me and came over to me and shook my hand and told me all of this, like he just bought our album and he was really enjoying it and just thought he'd let me know, and it was completely out of the blue. He walked away and I was absolutely gobsmacked as you would be, this icon of the American music industry coming up to you and shaking your hand, and I thought nothing of it… but years later I picked up the phone in a hotel in New York and John Oates was on the end of the phone, absolutely insisting that we should write songs together and I think I tried every excuse that I could to get out of it because I'm not very good in a studio with people, I sort of work on my own and that's the way I like it. He absolutely insisted, and he brought himself out to Australia and he brought all his gear with him and we spent a week, and the result of that week was 'Electric Blue', and even before it was finished because he left to go back to The United States, it was barely half finished in terms of the lyrics and so on, but even at that point he made me absolutely promise that we would release it as a single, he said to me "If you don't,  Hall and Oates will release it as a single and it will be a hit" he was absolutely sure of that and I have enormous respect for him because obviously his skill as a song writer he could make that prediction with absolute conviction, even with the bare bones of a song *laughs*, he absolutely knew what he was doing.
I have to ask as it's been bugging me and a close friend for years, can you please help solve the mystery of which building you shot the 'Electric Blue' clip on?
You know I can't tell you what building that was, and you're right, other people have tried to track that down and YouTube is an amazing place of course *laughs*. It was in the central business district of Sydney, there have been a number of people who reckon they pinned it down, but I'm absolutely no use to you whatsoever unfortunately it was such an incredibly busy time for us that I was just directed to turn up at a certain place and a certain time and that's exactly what we did and I have no real recollection of where it was at all…
You've been doing this now for almost forty years, and the industry is a much different beast than it was back in 1980 when you released your debut album, but what for you has been the most noticeable change you've witnessed in music over this time?
Well I think the obvious thing is the way that which music is distributed because of course when we arrived at the business end of the music industry, it was a monopoly in so much as that the technology of recording was a very exclusive one, and for anybody to own a recording you had to pay for it because that was the only way that it could be distributed. Things have changed of course and what that's doing is changing the basic model of where income is coming from, unfortunately through piracy but that's the way it goes, but what that's done too is that it's brought the focus of musicians back to performing because you can sit down and watch the DVD of a concert, but there is nothing that will actually replace being witness to a performance. My son has just turned nineteen and he's a very skilful guitarist and he's in his first year of tertiary music studies, and my advice to him would be that you are now a performing musician and that's going to be your bread and butter, the exclusivity of recordings is not what it used to be and therefore the one thing that you have that nobody can take away from you or copy, or pirate is what you do in a concert and I think that is probably the new focus.
Lastly, as the year hits the downward slope, let's predict the future, so finish this sentence for me, by the end of 2015, Icehouse will…
Icehouse will be getting on a bit I reckon… *laughs*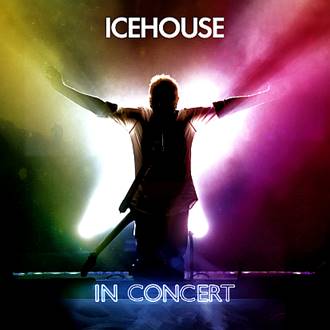 ICEHOUSE – In Concert Series – Tour Dates
Friday, 23 October, 2015
Albury Entertainment Centre, Albury NSW
Tickets available from the venue – www.alburycity.nsw.gov.au/entertainment
Saturday, 31 October, 2015
A DAY ON THE GREEN
Robert Oatley Vineyards, Mudgee NSW
Tickets on sale now from Ticketmaster – www.ticketmaster.com.au
Friday, 8 January 2016
Castelli Estate Denmark, WA
Tickets on sale from 9.00am local time, Thursday 13 August from Ticketmaster – www.ticketmaster.com.au
Sunday, 10 January 2016
Rottnest Island, WA
Tickets on sale from 9.00am local time, Thursday 13 August from Ticketmaster – www.ticketmaster.com.au
Saturday, 30 January 2016
Sandstone Point QLD
Special Guests: The Whitlams and Diesel
Tickets on sale from 9.00am local time, Thursday 13 August from Ticketek – www.ticketek.com.au
Saturday, 6 February 2016
Civic Theatre, Newcastle, NSW
Presented by KOFM
Tickets available from Ticketek – www.ticketek.com.au
Saturday, 13 February 2016
Enmore Theatre, NSW
Presented by WS FM101.7
Tickets available Ticketek – www.ticketek.com.au
Saturday, 20 February 2016
Palais Theatre, Melbourne VIC
Presented by GOLD104.3
Tickets available Ticketmaster – www.ticketmaster.com.au
More dates yet to be announced!
Essential Information
From: Sydney, Australia
Band members: Iva Davies
Website:  http://www.icehouse-ivadavies.com/
Forthcoming release: Icehouse – In Concert – (released August 28, 2015 – Universal Music Australia) – Get it HERE