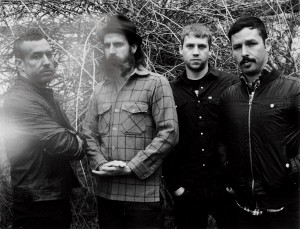 When it comes to faultless reputations, the band everyone thinks of is The Dillinger Escape Plan. With a slew of brilliant albums behind them, the titans of envelope-pushing, ground-breaking heavy music have become one of the most formidable acts on the planet.
Their newest album, 'One of Us is the Killer', is the band's defining work with critics salivating and declaring them "leaders in a genre of precisely one" (Metal Hammer, 9/10); "enduringly peerless" (Rock Sound); "firing on cylinders, just as urgent as ever" (Alternative Press); "operating at the peak of their powers" (Kerrang!).
For years, The Dillinger Escape Plan have been the metal standard-bearers of dizzying, time-signature torture and they will be bringing their ferocious live show to their passionate Australian fans this August.
—————————————————————————————————————-
TICKETS ON SALE FRIDAY 17 JULY, 9AM LOCAL
FRIDAY 28 AUGUST – MELBOURNE, PRINCE BANDROOM – 18+
www.oztix.com.au
SATURDAY 29 AUGUST – SYDNEY, MAX WATTS – 18+
www.oztix.com.au / www.maxwatts.com.au / www.eventopia.co
SUNDAY 30 AUGUST – BRISBANE, MAX WATTS – 18+
www.oztix.com.au / www.maxwatts.com.au / www.eventopia.co
Presented by Soundwave Touring