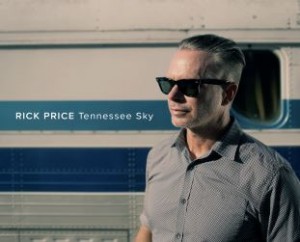 This is a rare opportunity to get up close and personal with one of Australia's most amazing talents. Incredible song writer, vocalist and multi -instrumentalist Rick Price returns to Australia for a brief album tour throughout Victoria during July 2015.
Rick who has been based in America for many years, enabling him to tour comprehensively throughout Europe and Asia, will return home to Australia to present all his wonderful hits, as well as works from his latest album Tennessee Sky.
Having recently completed a run of sell-out shows throughout Europe and U.S.A. with fellow Aussie and great mate Tommy Emmanuel, Rick is very much looking forward to being back on home turf performing Down Under.
"It's a joy to see him grow so much as a writer, singer, producer and performer…These are HIS days of Gold!" – Tommy Emmanuel cgp
Rick who has received numerous Music Awards, including both "Album of the Year" and "Song of the Year" will sing the much loved hits from his eight albums and a selection of songs from his latest amazing album Tennessee Sky.
One of Australia's greatest musical talents, Rick has achieved worldwide hits with "'Not a Day Goes By'', ''Heaven Knows'', "River of Love" and "Walk away Renee". The works from this prolific talent just go on; Fragile, A House Divided, Bridge Building Man……all different musical styles, beautiful lyrics, touching heartfelt emotions and those majestic soaring vocals to paint each picture.
Price's maturity as an artist sets him firmly in control, making every nuance a felt moment where the listener waits in anticipation of the next. Bruce Stringer Music Street Journal
To add a unique and special Aussie musical flavour to these shows, Rick will have two special guests on the tour. The wonderful host, song writer and comedian Greg Champion, who will add his devilish sense of fun to proceedings. Also, a very special guest performer, music icon and incredible musician/song writer, Mike Rudd. Mike will perform some of his hit tracks from Ariel and Spectrum days, including his smash hit "I'll Be Gone".
From Tamborine Mountain to Tennessee Sky Tour Dates:
Saturday July 11 West Gippsland Arts Centre Warragul http://www.wgac.com.au/
Sunday July 12 Chapel Off www.chapeloffchapel.com.au (Solo Show)
Thursday July 16 Bendigo Capital Theatre http://www.thecapital.com.au/Home
Friday July 17 Frankston Arts Centre www.thefac.com.au
Sunday July 19 St Dunstans Church Camberwell (Solo show)
Friday July 24 Karralyka Art Centre Ringwood http://www.karralyka.com.au/1004.aspx
Saturday July 25 GPAC Geelong htttp://www.gpac.org.au/
Comments
comments