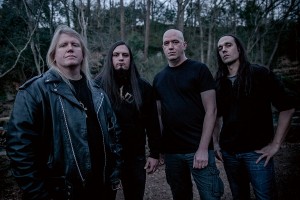 The reigning gods of technical, historically-themed ferocity, NILE are poised to strike unforgivingly and guide us down into the depths of their ominous catacombs. The brand new album'What Should Not Be Unearthed' brings to the table a maximum force of destructive impact and displays the merciless intensity NILE are renowned. Due for release worldwide on August 28th, Australians fans will be among some of the first anywhere in the world to observe theses new creations in a live setting, that, along with the classics of the past, will enable you to experience the distinctive majestic powerhouse that is NILE.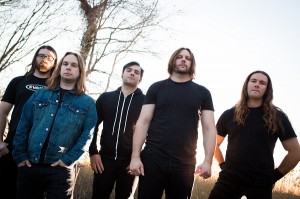 Harnessing the punishing groove of Pantera, the melodic majesty of the New Wave Of Swedish Death Metal, the fist-pumping anthemic power of traditional metal and the gritty realness of early '90s Metalcore and Noisecore, UNEARTH offers a unique take on what was already a thrilling recipe. With a career spanning 15 years, UNEARTH's continued staying power has also hinged on their highly interactive and toweringly heavy live performances. It's been a long time between drinks for UNEARTH in Australia and they can't wait to bring it down hard and fast and into the pit for their legion of diehard fans.
Bringing up the Australian contingency we have the unwavering energy, merciless drumming, and dizzying solos of Australia's most current exciting modern, melodic, metal act in Feed Her To The Sharks. So exciting in fact they have earned themselves a spot on this year's Mayhem Festival in the US! Combined with the brutally heavy, meticulously tight and distinctively Australian death metal sounds in Whoretopsy, these two supports complete a furious metal package that undeniably gives you bang for your buck!
NILE with UNEARTH, Feed Her To The Sharks and Whoretopsy performing at:
Nov 19 – Max Watts, Brisbane 18+
Nov 20 – Manning Bar, Sydney 18+
Nov 21 – The Corner, Melbourne Under 18's – UNEARTH, FHTTS & Whoretopsy *Nile not performing
Nov 21 – The Corner Hotel, Melbourne 18+
Nov 22 – Capitol, Perth 18+ *FHTTS not performing
TICKETS ON SALE TUESDAY June 23rd FROM:
BRISBANE – www.oztix.com.au / www.maxwatts.com.au
SYDNEY – www.manningbar.com / www.oztix.com.au
MELBOURNE – www.cornerhotel.com
PERTH – www.oztix.com.au
www.entertainmentone.com/music
www.facebook.com/feedhertothesharks