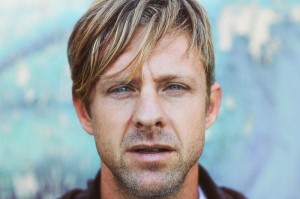 On May 26, lowercase people records will release Jon Foreman's The Wonderlands: Sunlight, the first in a four-EP series, digitally. See below for track listing. The ambitious solo project from the lead vocalist/guitarist of GRAMMY®-winning rock band Switchfoot has been 10 years in the making and will feature 24 songs in total – one for each hour of the day.
In total, 24 co-producers contributed to The Wonderlands series, including Paramore's Taylor York, Grouplove's Andrew Wessen, Mutemath's Darren King, Jeff Coffin from Dave Matthews Band, Cubbie Fink of Foster The People, Noah Gundersen, Ryan O'Neal from Sleeping At Last and Eric Owyoung from Future of Forestry plus Neal Avron (Fall Out Boy, Sara Bareilles), who produced Switchfoot's Fading West (2014) and Vice Verses (2011), and Charlie Peacock (The Civil Wars, Brett Dennen), who helmed several early Switchfoot albums and co-produced Foreman's collection of four seasonal EPs. The Calvin College choir, based in Grand Rapids, MI, is also featured on the track "Mercy's War," which will appear on a future EP in The Wonderlands series.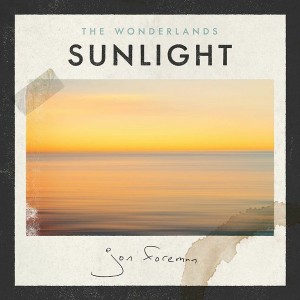 "Caroline," the first single from The Wonderlands: Sunlight, premieres today on Spotify. It can be streamed HERE and Foreman's "Sunlight" playlist can be found HERE.
The Wonderlands pre-order launches today HERE, and includes packages and experiences unique to Jon and the project. Fans will be able to pre-order digital and physical sets of all four EPs as well as limited quantities of highly unique pre-order bundles – including an opportunity to surf on the beaches of San Diego with Jon Foreman – HERE.
Foreman explores his concept of The Wonderlands – "the river between the mountains of chaos and control" – in his latest piece for The Huffington Post piece, noting, "This is where relationships rise and fall. This is where empires succeed or meet their demise. Only time can tell which is a simple day-dream and which is a prophetic vision of the future. What a glorious terrible space – the borderlands between the mirage and the facts, between waking and the dream. This is where we live, and where the song is born." Read the full article HERE.
"For years now, I've been working away on this: recording every chance I get – in studios, hotels and backstage green rooms," says Jon Foreman. "But even though it's a solo effort, I didn't want to do it alone. I wanted sparring partners who would hit back with their own musical muscles. And so I enlisted my friends and heroes to join with me in creating this musical world. I began sending these songs to folks all over the world for them to produce. They would play drums, bass, clarinet, or tuba and send the song back to me."
The collaborations ignited Foreman's compositions, providing a rich sonic palette, as the songs contained on Sunlight demonstrate -from "Terminal," a lushly layered rumination on mortality, to the anthemic "You Don't Know How Beautiful You Are" with its ethereal backing vocals and striking percussion to the gentle "All of God's Children." Lead single "Caroline" poignantly captures a mixture of hope, fear and curiosity as Jon wonders what became of an old friend, who was last spotted on a perilous path.
"Growing up is a fragile time. Some of us naturally grow up faster than others, for others one tragedy or another forces us into adulthood prematurely. Maybe there's a death in the family, maybe there's abuse, or a breach of trust. Suddenly, the earth and stars are shaken and our young hearts bear the scars," explains Foreman. "These are tragic days like a knife that severs childhood from adulthood. In an instant, the rest of your life is upon you and there is no return to childhood. Driven by fear and pain these scars can steer our course sometimes without our knowledge. They say your heart is where your treasure is – but if we're aiming for short-term goals that consistently lead us astray, then maybe our hearts need to find a new compass."
The digital release dates for the subsequent EPs in The Wonderlands series are as follows:Shadows – July 17, Darkness – September 4 and Dawn – October 23. A special 24-hour event is being planned to coincide with the release of Dawn, the fourth and final EP in the series. At physical retail, Sunlight & Shadows (combined) will release on July 17, while Darkness & Dawn (combined) will release on October 23.
"My world has always been mapped out by music," explains Foreman. "Even when I was a kid, songs were my landscape – a place to run to, a place to figure things out, a place to express the inexpressible. With The Wonderlands, I wanted to create a planet of my own: a world built out of songs. My hope is that listeners will find a new landscape to call their own."
Track Listing & Producers – The Wonderlands: Sunlight
1. Terminal – produced by Tyler Strickland
2. The Mountain – produced by Anton Patzner
3. You Don't Know How Beautiful You Are – produced by Neal Avron
4. Caroline – produced by Keith Tutt
5. Patron Saint of Rock and Roll – produced by Aaron Roche
6. All of God's Children – produced by Dan Brigham, Jeremy Lutito, Jason Morant