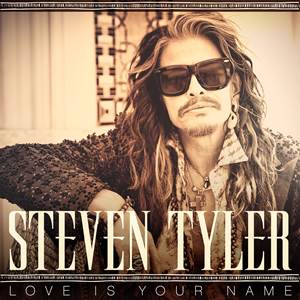 Iconic songwriter and prolific singer STEVEN TYLER has just debuted his first Country single 'Love Is Your Name' .
Tyler, who was recently signed to Dot Records underneath the Big Machine Label Group umbrella (Taylor Swift, Tim McGraw), released the single across multiple media properties with exclusive interviews and a LIVE televised performance on the finale of American Idol.
"Love Is Your Name" is the first single off Tyler's highly anticipated debut solo album. The song was produced by Dann Huff and recorded in Nashville at Blackbird studios.
Tyler has been residing in Nashville since January where he has been hanging out and collaborating with some of Music Row's finest singers and songwriters.
"I picked up and headed for Tennessee, and the FIRST DAY in the studio, I recorded a song that became my first single, and if 'Love Is Your Name,' then Nashville's my new girlfriend. I guess you could call that Beginner's Luck," said Tyler.
iHeartMedia hosted a World Premiere of "Love Is Your Name" across more than 120 mainstream Country stations in the US. Additionally, Tyler performed "Love Is Your Name" LIVE on the American Idol season finale on FOX which will air in Australia onChannel 11 on Friday 15th May @ 7:30pm.
"Love Is Your Name" is available at all digital retailers where music is sold.
Tyler is considered one of music's most recognizable and dynamic frontmen and has been cited by Rolling Stone as "one of the greatest singers of all time." Tyler and Aerosmith have sold more than 150 million records worldwide, he has won four Grammy Awards, six American Music Awards, four Billboard Music Awards, and an Emmy Award. In addition to having nine #1 hits, 25 gold, 18 platinum and 12 multi-platinum album certifications, Tyler, along with the rest of his band members were inducted into the Rock & Roll Hall of Fame in 2001. In 2013, Tyler was awarded with the Founder's Award at the ASCAP Pop Awards and was inducted into the Songwriter's Hall of Fame. For the latest updates, follow Steven on Twitter or visit StevenTyler.com.