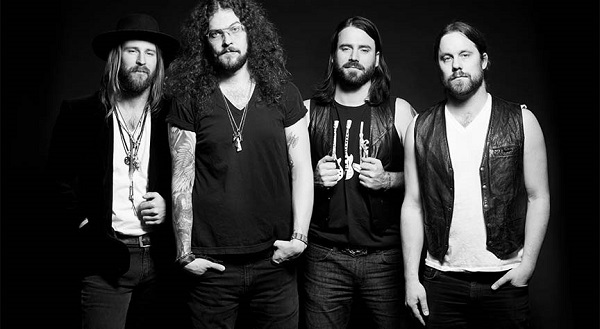 "At least from the album perspective, at least what I wanted to achieve with it was not stray too far from what we've done in the past because that's obviously been working… but at the same time trying to evolve a couple of the songs a bit further in a different direction just because I think it's important to kind of grow a bit too at the same time you don't want to just record the same album four times in a row…"
We've loved Monster Truck since we first chatted to them on a two year cycle beginning in 2011, so when the two years came up again in 2015, we found ourselves lucky enough to sit down in Sydney with Jeremy and Brandon a couple of hours before hitting the stage while here on their first tour of Australia supporting Nickelback.
The guys filled us in on the Australian tour, the band's forthcoming second album, supporting the big guys and much, much more! So check out this interview and of course, Don't Fuck With The Truck…
Check it out below… or HERE on our YouTube channel!!!
You can check out our Monster Truck coverage at the following links:
Essential Information
From: Hamilton, ON, Canada
Band members: Jon – Bass and Vocals, Brandon – Keys and Vocals, Steve – Drums and Vocals, Jeremy – Guitar and Vocals
Website:  https://www.ilovemonstertruck.com
Latest release: Furiosity