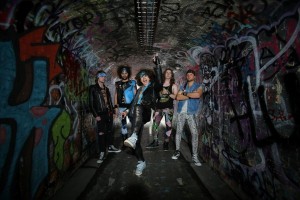 Australian hard rockers HANSEL will release their new album, "69 Minutes … with Hansel!" on June 15, 2015 via Prime EON Media on CD. HANSEL's "69 minutes … with Hansel" is a culmination of the album "Never Say Die" & their 2 hard to find EPs, "Mission To Rock" & "Fluorescent Blue Lights" that collects all the 20 roaring tracks that the band has recorded up to this point from way back when it all started back in 2008, somewhere down under.
HANSEL are five dudes bound by an oath of Rock 'n' Roll. They roam the wastelands of standard, boring, paper dry, modern Brit pop bands, leaving them in their wake with their big hair, big anthem, hard hitting, glam rock style.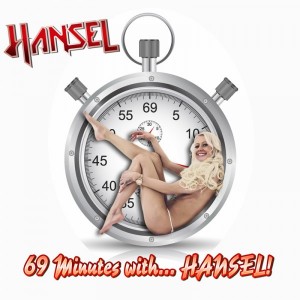 Track listing:
01. Murder 101
02. Mission To Rock
03. Shot Down For Love
04. Wildcat
05. I Don't Need Saving (All I Need Is Rock 'n' Roll)
06. Eruption
07. Rock City
08. On The Run
09. Wild Tonight
10. Rocket-ship Of Love
11. Between A Rock And A Hard Place
12. Vampire
13. Murder 101
14. 1-800-Pleasure-town
15. The Whole Nine Yards
16. Hansel Says It's Time To Rock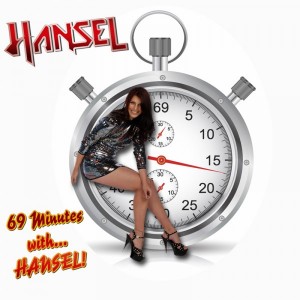 17. Fluorescent Blue Lights
18. Running On Adrenaline
19. Stop
20. Sweet Desperation
HANSEL are:
Snake – Drums
Thruster Jones – Rhythm Guitar, Harmonies
Jett Jones – Vocals
Ezi Fingers – Bass
Grind – Lead Guitar
Mindlessly pouring propane onto the flame, HANSEL reignites the fire of rock inside. Hair and metal are combined in a blaze of arena rock glory as the snakeskin clad Novacastrian dudes hit the stage. Like love children of the gods of rock they toy with the sound of a golden age and set it loose upon the world again. Now with a modern edge that's as sharp as Orion's sword HANSEL return to bring hair metal back to it's rightful place your soul.
Glowing like a beacon in the cold dark night. HANSEL is just so hot rite now.