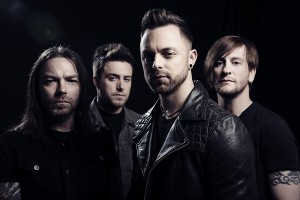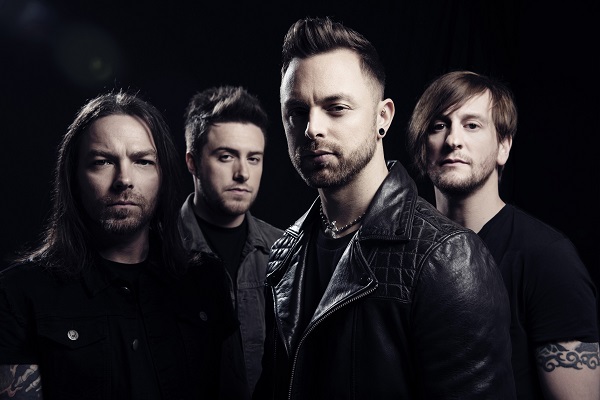 UK metal titans Bullet For My Valentine unveil plans to release their long-awaited, 5th studio album, VENOM, on August 14th via Sony Music Australia. 
The band's global domination begins with the premiere of the album's striking cover artwork and a stream of their first new song, "No Way Out".
Listen now to "Now Way Out": 
Watch the lyric video below
A limited edition VENOM package will be available exclusively through Bullet For My Valentine's web store. 
This bundle includes CD, vinyl and cassette versions of VENOM, as well as custom t-shirt, bracelet and necklace. CLICK HERE to pre-order now. 
Over the course of their career, Bullet For My Valentine has sold millions of records, amassed a worldwide army of fans, garnered hundreds of millions of video/track streams, appeared on dozens of magazine covers and received mass critical praise for their highly-influential albums. Now, the band looks to transcend genres and trends with their game-changing album, VENOM.
Produced by Carl Bown and Colin Richardson (Slipknot, Machine Head, Trivium) at Metropolis Studio in London, VENOM is an unrelenting, fierce step forward for Bullet For My Valentine. 
Their heaviest record to date sinks its teeth into listeners with a powerful delivery by vocalist/guitarist Matt Tuck, ferocious riffs by guitarist Michael "Padge" Paget and rapid-fire rhythm courtesy of drummer Michael "Moose" Thomas. On VENOM the trio maintains their signature balance of heavy, coupled with surging melody, and pushes themselves to the next level.
"It's pretty hard to sum up an entire record after spending so much time writing and recording it and all the blood, sweat and tears that have come with this one especially," says frontman Matt Tuck. "It wasn't easy revisiting some very dark places to come up with lyrical content for this one, but once I knew where it was heading and I was comfortable with letting certain things out – all hell broke loose. It's easily the most aggressive record we've ever done and lyrically it will no doubt touch a nerve with a lot of people that listen to it. I cannot express enough how proud I am of it, and can't wait for everyone out there to hear it too. We've reinvented who we are and are ready to take on the world once more."
Bullet For My Valentine's progression of sound is evident on VENOM, presenting a harder delivery and a more complex song structure, as witnessed on the band's crushing new track, "No Way Out."
"To write this track I had to put myself into a very dark place, a place I hadn't been to for a while mentally because of how my life is now, compared to what it was before the band exploded," Tuck adds. "It is one of, if not the heaviest tracks we've ever recorded musically and lyrically. I've lived with it for a while now but still every time I hear it, it gives me chills. Hold on tight it's a hell of a ride."
In addition to the news of the upcoming record, Bullet For My Valentine has also announced they've recruited fellow Welsh musician Jamie Mathias to join the band as their new bass player and backup vocalist.
1.   "V"
2.  "No Way Out"
3. "Army of Noise"
4. "Worthless"
5. "You Want A Battle? (Here's A War)"
6. "Broken"
7. "Venom"
8. "Harder the Heart"
9.  "Skin"
10. "Hell or High Water"
11. "Pariah"
Deluxe edition also includes:
12.  "Playing God"
13. "Run For Your Life"
14. "In Loving Memory"
15.  "Raising Hell"
Pre-Order 'VENOM'
'VENOM' Bundles: http://smarturl.it/BulletForMyValentine
'Venom' (Standard Edition) – https://www.jbhifi.com.au/music/browse/metal/venom/715450/
'Venom' (Deluxe Edition): https://www.jbhifi.com.au/music/browse/metal/venom-deluxe-edition/715454/
'Venom' (Vinyl 2LP): https://www.jbhifi.com.au/music/Whats-Hot/metal/venom-deluxe-edition-white-vinyl/715458/
Buy/Stream "No Way Out":
VEVO: http://smarturl.it/BFMVnowayoutLV
iTunes:  http://smarturl.it/BFMVnowayouti
Spotify:  http://smarturl.it/BFMVnowayoutSP
Google Play: http://smarturl.it/BFMVnowayoutGP

www.facebook.com/BulletForMyValentine