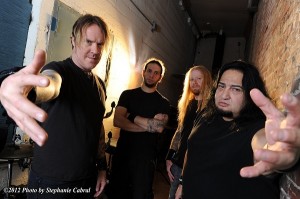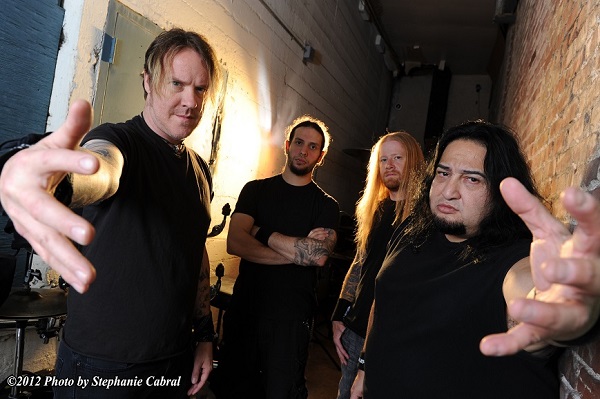 Rarely can a musical artist claim to be a true innovator, a creator of their own genre, a revolutionary amongst a sea of sameness…FEAR FACTORY is one of those rare cases.
The pioneers of industrial-tinged extreme metal, FEAR FACTORY, wrote the book on industrial metal that has influenced the likes of Rammstein and Ministry. This is a band that knows how to bring every sonic weapon in its arsenal to the fore and are truly one of the ground-breaking metal bands of our time.
The original architects of the thrash metal scene, EXODUS has battled every kind of adversity over the past 30 years and used it all as fuel to stoke their ever-raging fire. Short-lived trends, line-up shifts, label conflicts, even the death of founding vocalist Paul Baloff couldn't stop the beast and still the band continues to crush skulls at a time when most '80s thrash bands have retired.
Born in a dark galaxy of terror, Horror Metal cannibals TERROR UNIVERSAL have begun their imminent and horrendous take over. The humans behind the masks consist of current and former members of Machine Head, Ill Nino and Soulfly. Be sure to see TERROR UNIVERSAL perform their very first Australian dates on this monstrous line up with Fear Factory and Exodus.
TICKETS ON SALE THURSDAY 5 FEBRUARY, 9am AEDT
_______________________________________________________
MONDAY 23 FEBRUARY: MELBOURNE, 170 RUSSELL – 18+
www.oztix.com.au . www.eventopia.cohttp://170russell.com/
WEDNESDAY 25 FEBRUARY: SYDNEY, THE METRO – Licensed All Ages
www.ticketek.com.au
For tickets and more information head to
soundwavefestival.com / facebook.com/soundwavefestival / twitter.com/soundwavefest