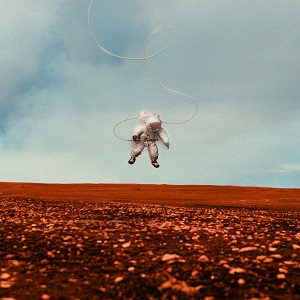 Five albums in and still getting better – British India, one of Australia's most popular and hard working bands, will release their latest album Nothing Touches Me on March 13.
Featuring lead single 'Wrong Direction' and new single 'Suddenly', Nothing Touches Me carries on from British India's forward momentum of fourth album Controller. It's an album laden with polished musical arrangements and riffs, eclectic sounds and the lyrical genius of vocalist Declan Melia, showcasing a band constantly developing and progressing.
Nothing Touches Me was penned throughout 2014 at British India's band room in suburban Melbourne, where the four school friends convene daily to jam and write songs.  The recording process began across the globe in Berlin and fittingly ended in Melbourne.
Released late last year, 'Wrong Direction' found fans at both commercial radio and triple J, landing in this year's Hottest 100 and earning British India their seventh entry into the popular countdown. New single 'Suddenly' will continue to impress, offering a second glimpse into this latest LP.
British India emerged from Melbourne's indie rock underground with their acclaimed debut album Guillotine in 2007. The subsequent years have seen the band rack up many momentous achievements. Their last three albums have all debuted in the Top 10 of the ARIA Albums Chart, with the most recent, Controller, yielding a gold single in 'I Can Make You Love Me'.  They have won an AIR Award for Best Independent Release and received J Award and ARIA Award nominations.
Not afraid of hard work, the boys have played over 600 gigs to date, performing at every major festival in the country and taking their high-octane live show all over on numerous occasions, including remote towns in rural Australia. Eight years on from where it all began and British India continue to sell out their shows, and are as strong as ever.
In 2012, the band launched a new phase in their career, signing with Liberation Records and Mushroom Music. Nothing Touches Me will be their second album release with Liberation – the next chapter in an already illustrious career, and if recent success is anything to go by, it will be their biggest album to date.
Nothing Touches Me is out March 13.
NOTHING TOUCHES ME IS OUT 13 MARCH 2015 VIA LIBERATION MUSIC
PRE-ORDER NOW VIA ITUNES & JB HI-FI