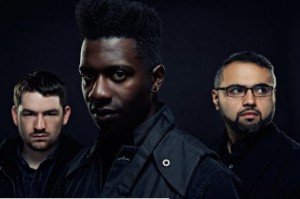 When ANIMALS AS LEADERS burst onto the scene in 2009, few would have predicted the band's meteoric rise to the pinnacle of the progressive rock/metal world. ANIMALS AS LEADERS is revered worldwide as a trailblazing pioneer of modern heavy music and the group's genre-defying compositions have earned extensive praise as true innovators. This hard hitting, face melting band is not to be missed!
"These are the kind of players that make you realise how mediocre a player you are …… It's like realizing how small you are in the universe, simultaneously belittling and beautiful" –www.laweekly.com
Having risen to become one of Australia's biggest metal exports and a band many are tipping to be one of the next big things in the worldwide metal scene NE OBLIVISCARIS have now shared stages around the world with the likes of Devin Townsend, Enslaved, Between The Buried & Me, The Contortionist, Cradle of Filth & more! They have sold out shows in Japan and embarked on a highly successful three week headline tour of Asia. In late 2014, the band set a new Australian record for music related crowd funding by raising over $80,000 via Pozible. One of the most eclectic and unique bands ever to come out of Australia, NE OBLIVISCARIS is known to leave audiences stunned by their virtuosity, presence and aural hypnotics.
This will be a night truly like no other.
TICKETS ON SALE TUESDAY 17 FEBRUARY, 9am AEDT
___________________________________________________________
THURSDAY 26 FEBRUARY: SYDNEY, MANNING BAR – 18+ –
For tickets and more information head to
soundwavefestival.com / facebook.com/soundwavefestival / twitter.com/soundwavefest