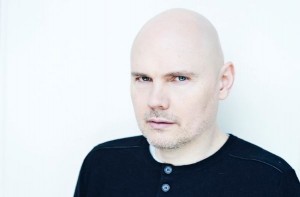 THE SMASHING PUMPKINS have created one of the most acclaimed bodies of work in musical history having sold more than 30 million albums, and won multiple Grammy Awards in the process. The release of the critically acclaimed Siamese Dream in 1993 saw the band break into the mainstream but it was the release in 1995 of the hugely ambitious double album Mellon Collie and the Infinite Sadness that launched THE SMASHING PUMPKINS into the stratosphere! Debuting at #1 on the Billboard album charts, it went on to make them one of the most critically acclaimed bands of the 90's. Having recently released the first of 2 new albums (Monuments to an Elegy), fans can anticipate the release of the second album (Day For Night) also in 2015.
With a catalogue of massive hits including '1979', 'Tonight Tonight', 'Perfect', 'Bullet With Butterfly Wings', 'Farewell & Goodnight', 'Today' and 'That's The Way (My Love Is)', these two Sidewaves are guaranteed to remind old and new fans exactly why they fell in love with this seminal band to start with.
Returning to Australia in February for Soundwave Festival with mainstay Jeff Schroeder on guitars, the live show will also feature none other than Brad Wilk from Rage Against the Machine on drums and Mark Stoermer from The Killers on bass.
"They faithfully executed the Pumpkins sound, new and old." – NY Times
TICKETS ON SALE WEDNESDAY 21 JANUARY, 9am AEDT
MONDAY 23 FEBRUARY : MELBOURNE, FESTIVAL HALL – Licensed and Unlicensed areas available.
www.ticketmaster.com.au
WEDNESDAY 25 FEBRUARY: SYDNEY, HORDERN PAVILION – Licensed All Ages.
www.ticketek.com.au
For tickets and more information head to
soundwavefestival.com / facebook.com/soundwavefestival / twitter.com/soundwavefest