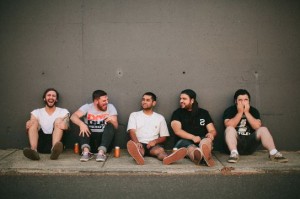 Melbourne punk-rockers STRICKLAND are due to release their debut album Human independently next Friday January 23. Human is set to turn new heads and excite existing fans of STRICKLAND, with a marked progression in quality of song-writing and how the fusion of punk rock with more eclectic influences has shaped the band's sound. Human is available for pre-order now from 24hundred.net
The engaging combination of heavy riffs, melodic hooks and powerful drums on Human have already gained STRICKLAND traction ahead of its release, following a strong debut of "The Fear" on triple j's Short Fast Loud. Their second single "Suffering" features Marcel Gadacz from local heroes Dream on Dreamer and has set STRICKLAND up for what could be the start of something huge.
Formed during 2010 in Melbourne, Australia, the past five years have seen the group mature as songwriters, whilst staying true to the driving "What you see is what you get" mentality, which has defined the band since inception. Having played support to world-class acts, including Tonight Alive (AUS), The Story So Far (USA), Neck Deep (UK), The Wonder Years (USA), The Ataris (USA), MXPX (USA), Rufio (USA), Miss May I (USA), Heights (UK), The Getaway Plan (AUS) and Basement (UK), STRICKLAND have honed their abilities and become a heavyweight live act in their own right.
STRICKLAND is undoubtedly one to watch, listen and lose your mind to in 2015.
STRICKLAND – Human
Released Friday January 23 (Independent)
Pre-order now 24hundred.net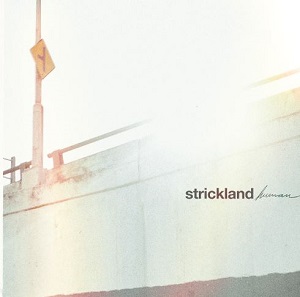 Track List:
1. Be Free
2. This Is Love
3. This Is Hunger
4. The Fear
5. Left Out
6. Human
7. Suffering
8. This Is Forever
9. The Only One
10. Plastic Crowns
11. I Will Follow You
www.facebook.com/strickla
www.twitter.com/stricklandband
@stricklandband