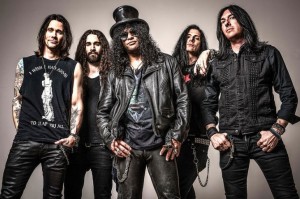 A rock god that needs no introduction, but we'll well and truly give him one anyway. SLASH has been churning out some of the most iconic guitar riffs and solos in modern rock for more than three decades. A member of the Rock 'N' Roll Hall Of Fame for his role in the classic line-up of Guns N' Roses and the spine-tingling opening riff he penned for the band's trademark hit Sweet Child O' Mine topped the list of 'The 100 Greatest Riffs' as voted by readers of UK's Total Guitar magazine.
In September last year, SLASH released World On Fire, his third solo album and second record with vocalist MYLES KENNEDY (Alter Bridge) and backing band THE CONSPIRATORS. Fans and critics alike were equal in their praise for the new album with Metal Hammer declaring: "there is a lot to love on this record and so many riffs that you won't be able to get out of your head."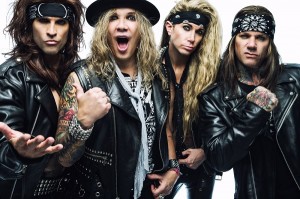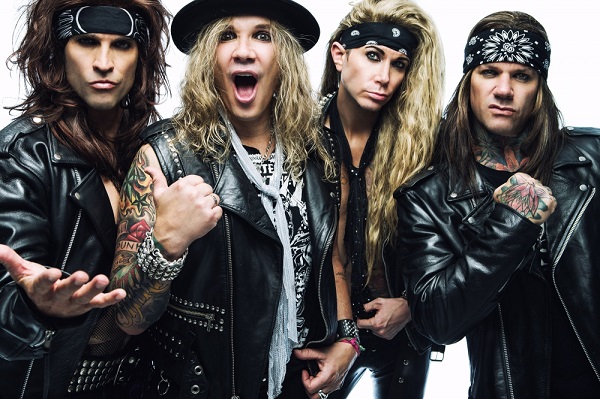 Not many artists can claim to have been joined on stage by members of Slipknot, Rage Against The Machine, Green Day, Kiss, Aerosmith and Linkin Park…STEEL PANTHER can. Wherever they roam their legion of 'Fanthers' rise up like a tidal wave with them…embracing 80's metal with a fever…it's no wonder The Guardian proclaimed: "Steel Panther's ability to re-create the ludicrousness of 1980's metal is unmatched."
THIS…IS…MASSIVE…. SLASH featuring MYLES KENNEDY + THE CONSPIRATORS and STEEL PANTHER this February – in their only performances aside from their sets at Soundwave 2015.
TICKETS ON SALE WEDNESDAY 21 JANUARY, 9am AEDT
TUESDAY 24 FEBRUARY : SYDNEY, HORDERN PAVILION – Licensed All Ages
www.ticketek.com.au
THURSDAY 26 FEBRUARY: MELBOURNE, FESTIVAL HALL – Licensed and Unlicensed areas available.
www.ticketmaster.com.au
For tickets and more information head to
soundwavefestival.com / facebook.com/soundwavefestival / twitter.com/soundwavefest