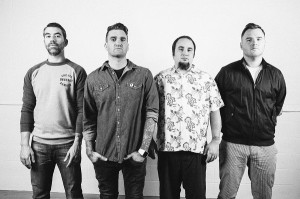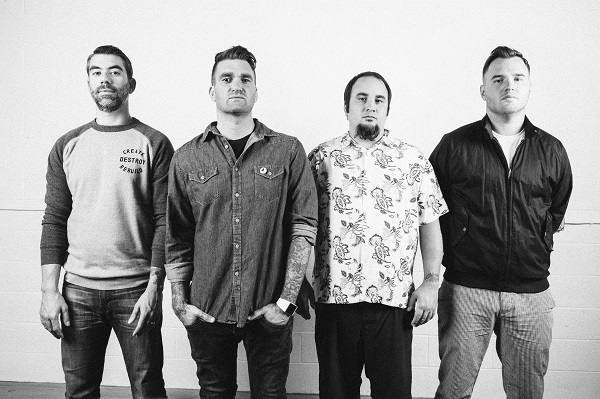 NEW FOUND GLORY continue their dominance in a genre they pioneered almost 20 years ago, providing a breath of fresh air and boasting a catalogue that contains some of the most memorable pop punk songs in history. NEW FOUND GLORY has never sounded more incredible, and as their legion of Australian fans can attest to, they have taken the genre by the throat and defined it with their sound. Paying homage to the bands that inspired them to pick up their instruments, NEW FOUND GLORY's 8th studio album 'Resurrection' showcases a band at the top of their game and "is a powerhouse of a record, the brave onward steps of New Found Glory proving that hope–like pop-punk–is not dead." – Kerrang!
With six studio albums under their belt, Queens punk rockers BAYSIDE, have proven themselves as an indelible force across the punk rock genre. Their unique mix of honesty, rawness, turbocharged rhythms, consistently blistering guitar work and Anthony Raneri's compelling vocals, it's no wonder BAYSIDE fans reference their relationship with the band as a "Cult" experience.
"Bayside can do no wrong, great people, relatable lyrics, creative instrumentals and longevity in a respected band. Cheers to 14 more years." – substreammagazine.com
The Philadelphia sextet, THE WONDER YEARS started as something of a joke who grew to become recognise around the country courtesy of their debut LP, Get Stoked On It! that flicked some sort of switch. Playing shows in basements and backyards in the early years, THE WONDER YEARS had a DIY mentality long before it broke through to a larger audience. "The idea was that we didn't need anyone else. We weren't looking for charity. We were just going to cowboy up and fucking do it," Campbell says.
They've graced the cover of Alternative Press, played an entire summer on the Vans Warped Tour, and opened for the likes of New Found Glory, Polar Bear Club, Transit, The Story So Far, A Loss for Words and Into It. Over It. crossing the USA for six weeks of sold-out shows proving that THE WONDER YEARS are still growing, still making new friends, and still breaking new boundaries.
TICKETS ON SALE FRIDAY 30 JANUARY, 9am local
TUESDAY 24 FEBRUARY: MELBOURNE, THE HI – FI (18+)
www.thehifi.com.au
FRIDAY 27 FEBRUARY: SYDNEY, THE FACTORY (Licensed All Ages)
www.ticketek.com.au www.factorytheatre.com.au
For tickets and more information head to
soundwavefestival.com / facebook.com/soundwavefestival / twitter.com/soundwavefest