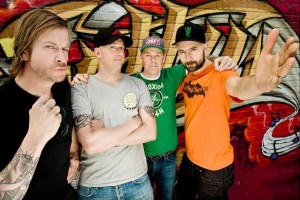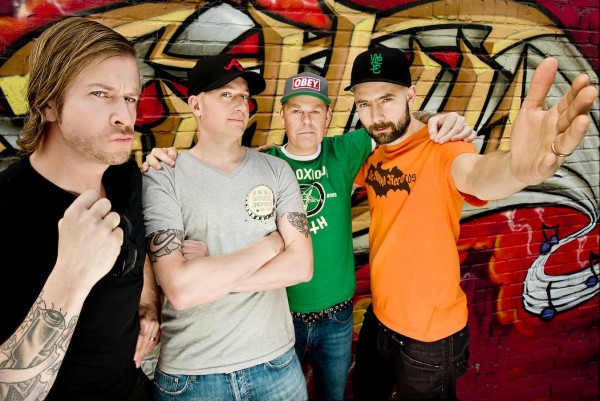 In what promises to be a mammoth night, esteemed punk rock juggernauts MILLENCOLIN, THE VANDALS and THE INTERRUPTERS will take to the stage for two Sidewaves only in Melbourne and Brisbane!
Australia's much loved favourite Swedes MILLENCOLIN, will be returning to our shores bringing their immense catalogue of classic albums and playing all the fan favourites!
With 11 studio albums under their belt you just know THE VANDALS are going to step on stage and destroy the place! These punk veterans can trace their roots back to the earliest days of their local scene when their snide, terminally juvenile humour and catchy punk-pop set the tone of Orange County's thriving punk and ska scene. Clear spiritual forefathers of bands like the Offspring, blink-182, and Less Than Jake, THE VANDALS took their cues from early punk comedians like The Dickies and The Descendents, ratcheting up the wiseass factor and delighting in dumb, lowbrow jokes.
Spitting out lyrics that take on matters as thorny as martial law and Big Brotherism while churning out bouncing rocksteady rhythms and snarly guitar riffs, L.A. based four-piece, THE INTERRUPTERS make super-high-energy ska-punk that's equal parts catchy and confrontational. This is a band that has built their live act on unstoppable energy and a feeling of easy community that reflects their familial vibe. "There's usually a dance party going on in the crowd, which we appreciate, since we always have our own dance party happening onstage," Kevin says.
"If ska music is due for a fourth wave, then the Interrupters could be the band to jump-start" – www.altpress.com
TICKETS ON SALE THURSDAY JANUARY 29, 9am local
___________________________________________________________
MILLENCOLIN + THE VANDALS + THE INTERRUPTERS
MONDAY 23 FEBRUARY: MELBOURNE, THE HI FI – 18+ –
www.thehifi.com.au
FRIDAY 27 FEBRUARY: BRISBANE, THE HI FI – 18+ –
www.thehifi.com.au
For tickets and more information head to
soundwavefestival.com / facebook.com/soundwavefestival / twitter.com/soundwavefest