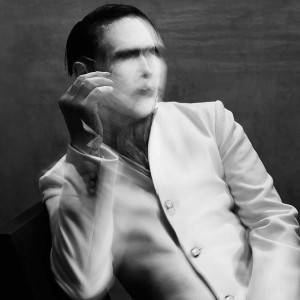 Very rarely does an artist come along that defies the boundaries of convention and remains relevant in a storied career spanning over two decades selling in excess of 50 million albums. Blazing a trail of controversy and originality, MARILYN MANSON remains a complete spectacle delivering one of the most creative and entertaining live shows in the world today and something that should without question be on everyone's "List of things to see and do before you die" – Sounds Magazine
As far as the fine craft of hard rock is concerned, few bands have captured a spirit of defiant individuality better over the last two decades than Finnish titans APOCALYPTICA. Since their inception in 1993, the cello wielding quartet have redefined the boundaries between rock, metal and classical music in a truly unprecedented way: they've not so much rewritten the rulebook as penned a brand new tone all of their own. With seven highly-acclaimed studio albums and sales in excess of four million copies world-wide, they have forged a reputation as an act capable of bringing fans from both heavy and more traditional musical spheres together with sprawling, spine-shivering waves of sound.
With visions inspired by amoral excessive lives, human fears and decay, the dark playground, atmospheric anthems and the unwashed loins of lawless rock, Swedish industrial rock band DEATHSTARS will blast fans away when they hit the stage in Sydney and Melbourne for the two very special Sidewaves.
"The band puts on a strong performance befitting their now veteran status and by the time the band unleash the encore of 'Cyanide' and 'Blitzkrieg' it is safe to say that everyone present is satisfied with the exhibition of their increasingly formidable repertoire." – www.intravenousmag.co.uk
TICKETS ON SALE TUESDAY 27 JANUARY, 9am AEDT
WEDNESDAY 25 FEBRUARY: SYDNEY, THE ENMORE – (Licensed All Ages)
www.ticketek.com.au
FRIDAY 27 FEBRUARY: BRISBANE, THE TIVOLI – (18+)
www.ticketmaster.com.au
For tickets and more information head to
soundwavefestival.com / facebook.com/soundwavefestival / twitter.com/soundwavefest