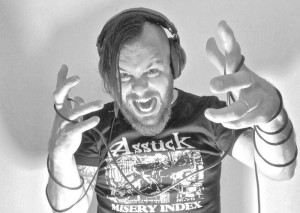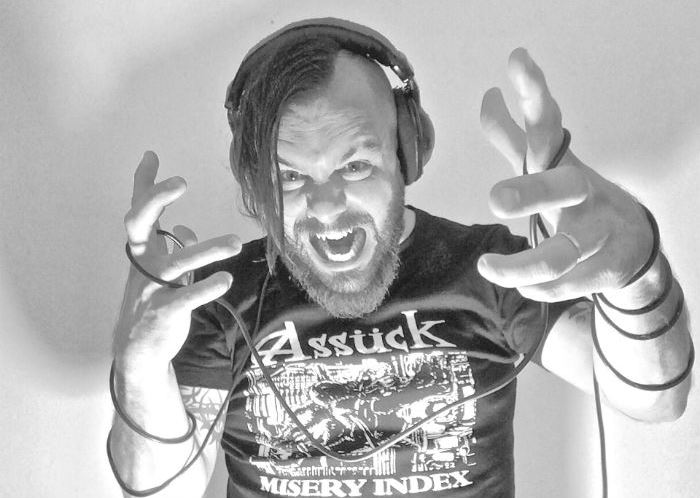 JESSE LEACH, lead singer for Killswitch Engage, has always been a man of many creative, artistic hats. While KsE are in the planning stages for their next album, including contributing a song written for the upcoming Games of Thrones mixtape, Leach is going Down Under and is once against flexing new musical muscles by embarking on his first solo DJ and spoken word tour this month. The high-impact mini-trek runs from January 15 through January 24 in Australia.
Leach, a passionate music fan who also writes new album reviews for The Talkhouse, will showcase his DJ skills, mixing samples and splicing songs together while playing with various musical sub-genres and styles, ranging from punk, metal, crust, doom and hardcore to hip-hop, drum and bass. He will focus on underground acts as well as classic ones!
The jaunt's spoken word night, dubbed "Memories, Words and Songs," will find the singer sharing childhood memories, opening up about his musical inspiration, discussing his lyrical themes, and reading personal poetry. It's truly an event where fans can get up close and personal with Leach.
"I am eager and excited to kick off my first DJ tour," Leach enthused. "I have been at this on and off for six years in the Northeastern U.S. and I love sharing music that moves me! There is an amazing rush I get when I play a song and watching the crowd react or when someone approaches me wanting to know what song I played. I do this because I love it."
He continued, "However, I also do this to bring to light and give attention to some of the underground bands that have inspired me and music in general."
Furthermore, Leach said, "My spoken word night is something I've wanted to do for a while and it being my first one, I am nervous and quite excited to see how it turns out! I just want to give a little insight into my life and give something back to all of the fans that have supported me over the years through thick and thin…"
Check out Leach's greeting video for the tour HERE and his Spottily" playlist for Fred Perry Subculture HERE.
Presented by Eureka Rebellion Trading and Bowery

JESSE LEACH DJ + SPOKEN WORD DATES:
THURSDAY 15 JANUARY – HOT DAMN, SYDNEY – 18+
Tickets available on the door
FRIDAY 16 JANUARY – BRIGHTSIDE, BRISBANE – 18+
Tickets available on the door
**NEW SHOW ADDED!
SUNDAY 18 JANUARY – THE ELEPHANT HOTEL, BRISBANE – 18+ FREE ENTRY!
Every Time I Die Official After Party
With DJ performances from Jesse Leach from Killswitch Engage and Keith Buckley from Every Time I Die
Battling out 90's house party tunes on the decks from 11:30pm 'til late
Support DJ's featuring Jimmy Kixx, Gaudion and Toddy Spitfire kick off at 6:30pm
WEDNESDAY 21 JANUARY – SPOKEN WORD NIGHT AT EUREKA REBELLION TRADING, MELBOURNE
Tickets available at www.moshtix.com.au
SATURDAY 24 JANUARY – THE GASOMETER, MELBOURNE
Tickets available at www.oztix.com.au