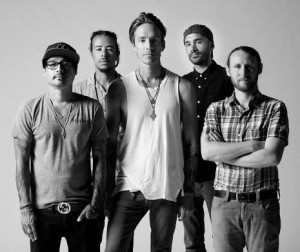 Iconic rock gods, INCUBUS are unparalleled in their ability to shift moods and textures at the drop of a dime, proving that they have become a rare thing: a modern rock band that actually grows and improves with each album. Through their double decade-long rise to the top, INCUBUS have notched up over 13 million album sales and have amassed an arsenal of sing-a-long hits including Drive, Nice To Know You, Wish You Were Here, Are You In?, Pardon Me, Megalomaniac, A Certain Shade Of Green… come on, you know you're guilty of belting out any one of these tunes on a drunken Karaoke night!.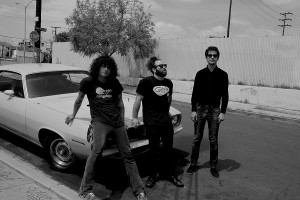 The musical genius of Omar Rodriguez-Lopez and Cedric Bixler- Zavala formerly of At The Drive In and The Mars Volta, needs no introduction! During the 90's, as members of At The Drive In, the pair raised the bar on the post hardcore genre with the release of their third (and final) album Relationship of Command to critical acclaim; an album now regarded as one of the most influential rock albums of the 90's. In 2001 they teamed up again and the Prog- rock experimentation of The Mars Volta was unleashed! The band went on to release 6 studio albums with the single Wax Simulacra earning the band a Grammy Award for Best Hard Rock Performance. Fast forward to 2014 and the creative collaboration appears in its newest incarnation, ANTEMASQUE. With the release of their debut self-titled album mid 2014, ANTEMASQUE again proved themselves as the masters of musical diversity. The band spent the latter half of the year touring the US and Europe, bringing their unmistakable live intensity and a vibe that's virtually unmatchable!
Mexican garage-punk trio LE BUTCHERETTES are like the brilliant offspring of surrealist Luis Bunuel and intrepid rock icon PJ Harvey with the band's songs and wildly cathartic live shows often drawing comparisons to Karen-O, Patti Smith and Bikini Kill. Renowned for their electrifying and anything goes live performances; they have toured the US with The Flaming Lips, Omar Rodriguez Lopez and Jane's Addiction and performed at countless festivals including Lollapalooza, Coachella, Fun Fun Fun Fest and many more.
TICKETS ON SALE WEDNESDAY 21 JANUARY, 9am AEDT
WEDNESDAY 25 FEBRUARY: MELBOURNE, THE FORUM – 18+
www.ticketmaster.com.au
FRIDAY 27 FEBRUARY: SYDNEY, ENMORE THEATRE – Licensed All Ages.
www.ticketek.com.au
For tickets and more information head to
soundwavefestival.com / facebook.com/soundwavefestival / twitter.com/soundwavefest