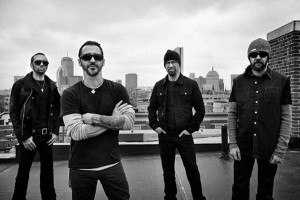 Not many alternative acts can claim to have a day officially named after them in their honour – GODSMACK can. In honour of their 20 million album sales and two decades of killer tunes, to mark the release of their new record 1000hp, the Mayor of Boston declared August 6 'Godsmack Day'.
1000hp debuted at No.3 on the Billboard 200 charts and won praise for its mix of brutal riffs and melodies. Loudwire declared: "1000hp succeeds in bringing the hard in heavy doses with just the perfect smattering of melody in just the right places."
"Godsmack has always been a huge live draw, and even casual fans become addicted after witnessing their dynamic live performances." – Metaholic.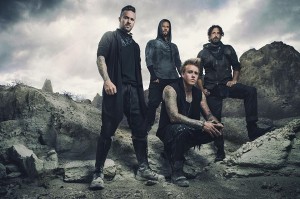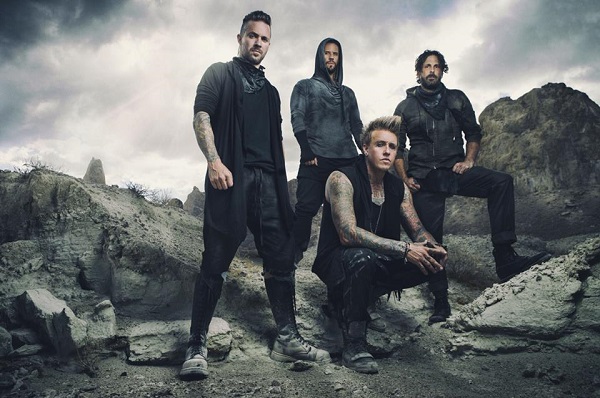 Whatever genre you want to put them into: nu-metal, rap-metal or alternative, one thing remains certain about PAPA ROACH, after 20 years they still kick serious ass. Armed with new record 'F.E.A.R', the Californian band return to Australia this summer on the back of consistently positive live reviews, with critics raving about the band's boundless energy.
"Anarchy took over among the crowd and the band didn't simply replicate their album tracks, they dominated that stage." – Stereoboard.
A vital energy has coursed through NONPOINT'S music since day one! As a result, they've sold over 8ook albums in the US alone and crisscrossed the country with everyone from Stone Sour, Disturbed, Papa Roach, All That Remains and many more! With every album and every show, NONPOINT just becomes fiercer! After 17 years in the game, the Florida quintet sustains the same energy that sparked its foundation back in 1997. The riffs crack with neck-snapping intensity, the bass and drums forge an unmatched groove, and the vocals rapidly recount stories of pain and perseverance.
TICKETS ON SALE MONDAY 2nd February, 9am
___________________________________________________________
GODSMACK + PAPA ROACH WITH SPECIAL GUESTS NONPOINT
TUESDAY 24 FEBRUARY: MELBOURNE, THE FORUM (18+)
www.ticketmaster.com.au (Godsmack to close)
THURSDAY 26 FEBRUARY: BRISBANE, THE TIVOLI (18+)
www.ticketmaster.com.au (Papa Roach to close)
For tickets and more information head to
soundwavefestival.com / facebook.com/soundwavefestival / twitter.com/soundwavefest