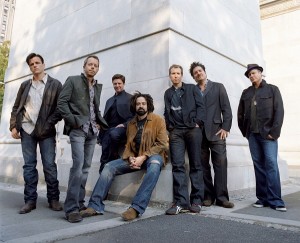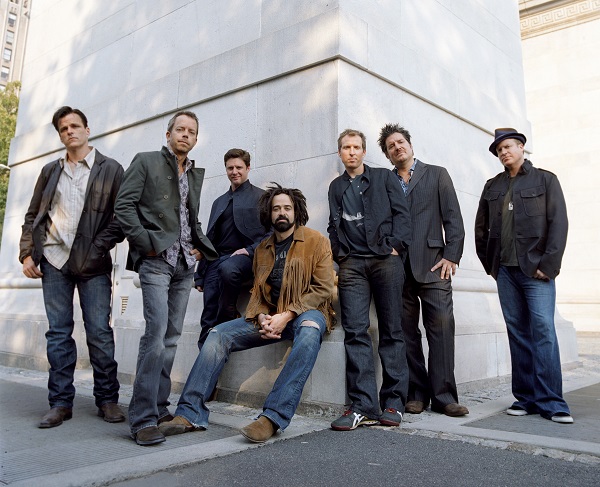 Iconic alt-rock band COUNTING CROWS have added a second Sydney show for their return to Australia this April.
Performing headline dates around the country, including an appearance at Byron Bay Bluesfest, Counting Crows will play a second show at Sydney's State Theatre on Friday April 10.
Tickets for this show will go on sale at 10am Wednesday February 4.
My Live Nation members can be among the first to access tickets during the pre-sale beginning at midday, Tuesday February 3.
Tickets for all other shows are on sale now. For complete tour and ticketing details visit: www.livenation.com.au
"I would always be excited about a trip to New Zealand and Australia, but I think this time it's a little closer to my heart because I got so sick last time and missed the New Zealand gigs. You don't get to travel to the other side of the world every day so I hate to miss out on any part of it". – Counting Crows frontman, Adam Duritz
Fresh off a tour of their native US in support of their long-awaited new studio album Somewhere Under Wonderland, the band are renowned for creating unique and innovative concerts, and are consistently ranked as one of the top live bands performing today.
Enchanting listeners worldwide with their intensely soulful and intricate take on timeless rock and roll, Counting Crows will embark on a national tour with a set list encompassing hits from throughout their 20-plus-year career – such as 'Mr. Jones', 'Accidentally In Love', Big Yellow Taxi' and 'Colourblind' – as well as tracks from their Billboard top ten album, Somewhere Under Wonderland.
Counting Crows – Adam Duritz (vocals), Jim Bogios (drums), David Bryson (guitar), Charlie Gillingham (keyboards), David Immergluck (guitar), Millard Powers (bass) and Dan Vickrey (guitar) – have sold more than 20 million albums worldwide after exploding onto the music scene with their multi-platinum breakout album August and Everything After in 1993.
Counting Crows continue to be propelled by the same earthy passion instilled in their songs since their debut, recently releasing their seventh studio album, Somewhere Under Wonderland, to rave reviews. Out now through Universal Music Australia, the album is the band's first new material since 2007, comprising nine sprawling songs that yield some of the Crows' most grand, yet intimate material.
Don't miss the opportunity to experience one of the most dynamic live bands performing today.
AUSTRALIAN TOUR DATES
PALAIS THEATRE, MELBOURNE
SATURDAY APRIL 4
HER MAJESTY'S THEATRE, ADELAIDE
SUNDAY APRIL 5
CONCERT HALL, PERTH
TUESDAY APRIL 7
STATE THEATRE, SYDNEY
THURSDAY APRIL 9
FRIDAY APRIL 10 – NEW SHOW
Also appearing at the Byron Bay Bluesfest on April 2
2nd SYDNEY SHOW
TICKETS ON SALE
10AM WEDNESDAY FEBRUARY 4
Fan Club pre-sale:
midday Monday Feb 2 until 9am Tuesday Feb 3
My Live Nation & Ticket agent pre-sales:
midday to 9pm Tuesday Feb 3
All other shows on sale now
For complete tour and ticket information, visit:
www.countingcrows.com www.livenation.com.au