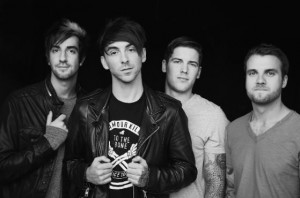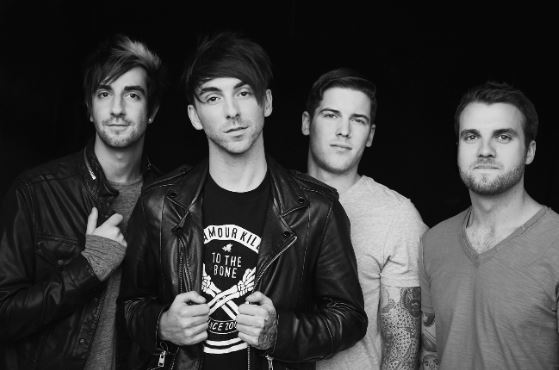 Chart-topping, award-winning rock band All Time Low is back in a big new way. The group – Alex, Jack, Rian and Zack – grace the cover of Alternative Press Magazine's February 2015 issue to officially announce their sixth studio album, Future Hearts, in which the publication describes as the "number one most anticipated album of 2015." Band members Alex Gaskarth and Jack Barakat will also host the 2015 Alternative Press Music Awards in Cleveland, Ohio on July 22nd.
The new album was produced by John Feldman – who has co-written and produced hits for The Used and 5 Seconds of Summer – and will feature exciting new collaborations with the likes of Joel Madden and Blink 182's Mark Hoppus. The album's first radio single, 'Something's Gotta Give,' is now available on iTunes. Future Hearts will release through Hopeless Records/Unified in Australia on April 3rd, and exclusive pre-order bundles are available now at 24Hundred and on iTunes.
All Time Low will hit the road for a year of touring this February, sharing the stage with bands like You Me At Six, Fall Out Boy, Slipknot and The Smashing Pumpkins. The tour kicks off in the UK before heading to Australia as part of Soundwave Festival.
Check out the new video below!
Soundwave Festival 2015
Saturday 21 February – Melbourne Showgrounds
Sunday 22 February – Bonython Park, Adelaide
Saturday 28 February – Brisbane Showgrounds
Sunday 1 March – Olympic Park, Sydney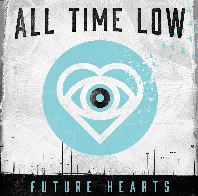 All Time Low – Future Hearts is out April 3 via Hopeless Records/Unified.
All Time Low – Future Hearts
1. Satellite
2. Kicking & Screaming
3. Something's Gotta Give
4. Kids In The Dark
5. Runaways
6. Missing You
7. Cinderblock Garden
8. Tidal Waves
9. Don't You Go
10. Bail Me Out
11. Dancing With A Wolf
12. The Edge Of Tonight
13. Old Scars/Future Hearts