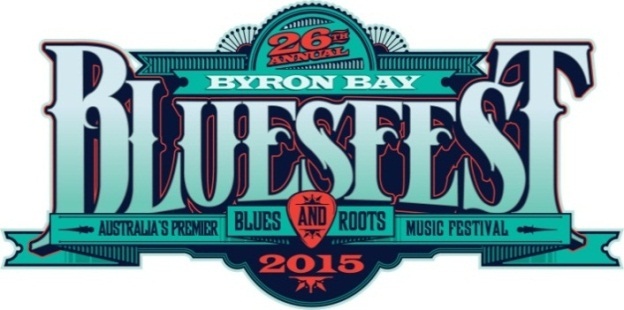 Today, Bluesfest, the multi award winning five Day Festival, held annually over the Easter Long weekend just north of Byron Bay (EVENT DATES: Thu 2nd to Mon 6th of April, 2015) delivers to its audience and music lovers across the country a tremendous addition to what is currently being called one of the best festival bills announced anywhere in the world.
Regarded as one of the pre-eminent Rock musicians of our time, Lenny Kravitz will be making his long awaited Bluesfest debut in 2015 as part of his worldwide Strut tour. Lenny Kravitz will be at Bluesfest with his full band – 16 people on stage on the opening night, Thursday 2nd of April. This marks his only show north of Sydney, and only his third Australian tour in over 20 years!
Lenny Kravitz has transcended genre, style, race and class into a long-lasting musical career, one which revels in the rich influences of '60s and '70s Soul, Rock and Funk. His talents as a writer, producer and multi-instrumentalist have resonated now through 10 studio albums into a timeless catalogue. He has been nominated for eight and won four consecutive GRAMMY Awards, setting a record for the most successive wins EVER in the history of the GRAMMY'S. The wins were in the "Best Male Rock Vocal Performance" category.
Lenny Kravitz has sold nearly forty million albums and had massive hits over the years, including 'Are You Gonna Go My Way', 'Fly Away', 'Rock and Roll Is Dead', 'Again' and his take on 'American Woman'. His tenth studio album Strut was released in September 2014 via Roxie Records/Kobalt Label Services and the album is packed with Rock & Roll and Soul that hits hard rhythmically and explores desire in all its forms. The lead single from the album 'The Chamber' hit the top 10 album chart internationally in 12 countries including France, Germany and Italy. As always, Lenny Kravitz plays guitar, bass, keyboards and drums and percussion on the album, and produced and arranged it as well.
Lenny Kravitz's musical success has afforded him many opportunities to fulfil his creative vision beyond the recording industry. He has appeared in the critically-acclaimed film Precious, the box office smash films The Hunger Games and Catching Fire, as well as Lee Daniels' The Butler, alongside Forest Whitaker, Oprah Winfrey and Cuba Gooding Jr. In addition to his music and film work, in 2003 Kravitz launched a creative firm, Kravitz Design Inc.
Lenny Kravitz is set to impress us all with songs from Strut as well as from his distinguished career that has made him one of the most distinctive and successful recording artists of the past quarter century. Get ready for an unforgettable performance from a true Rock legend that always promises to connect with his fans with soulful high energy. This opening night performance on Thursday at Bluesfest will blow your mind!
BLUESFEST FESTIVAL DIRECTOR, PETER NOBLE SAYS:
"Our first night at Bluesfest is gonna be rocking. We have Blues Rock superstar Lenny Kravitz in the house on the Thursday, along with the Counting Crows, Ben Howard, Trombone Shorty & Orleans Avenue, Jimmy Cliff, the Chris Robinson Brotherhood and so many more. Thursday at Bluesfest is going to be massive.
It has taken us years of negotiations and now, one of my dreams as a Festival Director, is about to come true. Lenny Kravitz has the hits – the charisma – the show. He is one of the greats of the modern Rock era. He is the icing on the cake, for what is shaping to be one of our best ever Bluesfest's and we sure are putting an awful lot of icing on our Bluesberry cake this year.  We still have more incredible artists to announce yet, so keep watching out!"
BLUESFEST 2015 SPECIAL ANNOUNCEMENT
LENNY KRAVITZ
ARTISTS ALREADY ANNOUNCED:
The Black Keys
Ben Harper & The Innocent Criminals
EXCLUSIVE – ONLY AUSTRALIAN PERFORMANCE
Paolo Nutini • David Gray
The Gipsy Kings
feat. Nicolas Reyes & Tonino Baliardo
Rodrigo y Gabriela • Jurassic 5
Ben Howard • Zac Brown Band • Alabama Shakes
 Gary Clark Jr • Train • Counting Crows
Jimmy Cliff • John Mayall  • Keb Mo
Michael Franti & Spearhead • Angelique Kidjo
George Clinton & Parliament Funkadelic
Paul Kelly presents The Merri Soul Sessions 
feat. Dan Sultan, Kira Puru, Vika & Linda Bull, Clairy Browne
Mavis Staples • Trombone Shorty & Orleans Avenue
Xavier Rudd and the United Nations
SOJA • Rebelution • Dispatch • Chris Robinson Brotherhood
Beth Hart • Frank Turner And The Sleeping Souls •
Tony Joe White • JJ Grey & Mofro
Mariachi El Bronx • Band Of Skulls • Pokey LaFarge
Dave Alvin & Phil Alvin with The Guilty Ones
Jon Cleary & The Monster Gentlemen • G. Love & Special Sauce •
Ruthie Foster • The Beat  Keziah Jones • Sheppard • Playing for Change
Trevor Hall • Serena Ryder  • Jake Shimabukuro
Music Maker Foundation
feat. Cool John Ferguson, Little Freddie King, Guitar Slim, Jr., George Stancell
RocKwiz Live
PLUS A BLUESFEST FIRST !!
Michael Franti's SOULSHINE – Music & Yoga Concert
feat. Michael Franti, SOJA and Trevor Hall.