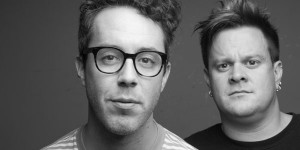 Indie pop-rock duo People On Vacation are back with their brilliant new album 'The Chronicles Of Tim Powers' The two Texans funded the release through a hugely successful PledgeMusic crowdfunding campaign and as a testament to their commitment to fan interaction, they even named the album after one lucky pledger!
If you've not heard of People On Vacation it is the successful musical union of Jaret Reddick (Bowling For Soup) and Ryan Hamilton (Smile Smile).
Released on the 2nd February 2015 in the UK through Brando Records, the eleven songs on 'The Chronicles Of Tim Powers' are the end result of months of hard work by Ryan and Jaret.
From the highly entertaining "Don't Ask The Question" through the reflective "We Shoulda Made It" to the emotional "The Girl I Used To Love" and the heartbreaking album closer "Journey To The End", 'The Chronicles Of Tim Powers' is packed full of songs for every mood, all the while delivered in People On Vacation's unique uplifting style.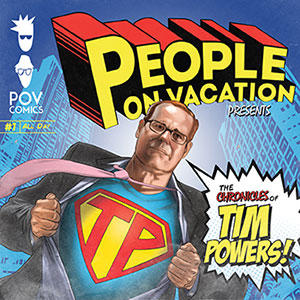 The Chronicles Of Tim Powers
1 Don't Ask The Question
2 I've Got Your Back
3 You May Not Believe In God
4 All I Ever Really Wanted
5 We Shoulda Made It
6 We All Want What We Can't Have
7 She's Not You
8 I Might Change My Mind
9 The Girl I Used To Love
10 Punk Rock World
11 Journey To The End
Prior to the release of 'The Chronicles Of Tim Powers' first single 'You May Not Believe In God' and accompanying video, People On Vacation have released a lyric video, for the track "Punk Rock World":
People On Vacation can be found online at the following locations:
Twitter – https://www.twitter.com/peopleonvaca
Facebook: https://www.facebook.com/PeopleOnVacation
Website: http://wearepeopleonvacation.com/
YouTube Channel: https://www.youtube.com/user/peopleonvacation