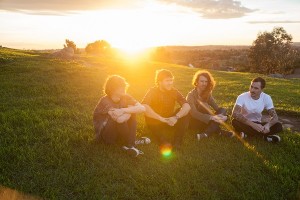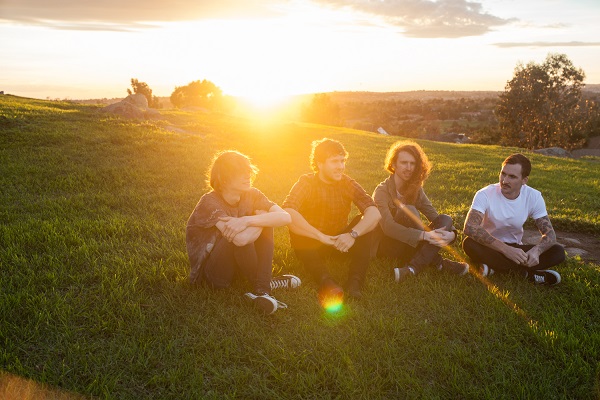 Acclaimed Melbourne quartet The Getaway Plan are prepped and poised to clock up their third longplayer, and this time, the band are eschewing traditional label ties and embarking on an independent album project.
Considering the length and breadth of their illustrious decade long career, it seems like The Getaway Plan have far more than three albums in their arsenal. Formed right out of high school, they were lauded as one of the nation's most exciting bands, notching up staggering radio and television exposure, an ARIA Chart Top 20 debut and touring relentlessly, pulling impressive crowds. A surprise return from retirement in 2009 was greeted by ecstatic fans, and followed by LP #2 'Requiem', which delivered the band further successes and another Top 20 ARIA debut.
To make this new record, already titled 'Dark Horses', The Getaway Plan are calling on their always dedicated fans to participate in a crowd funding campaign via www.pledgemusic.com. Pledges will not only allow the band to enter the studio pronto, they will allow fans to become immersed in the creation of the album, thanks to some seriously well considered incentives…
All pledgers will receive a digital download of 'Dark Horses' one week prior to it general release. They will also receive instantly a digital download of the brand new four-track EP 'Journaux'. Self-produced, the EP boasts three alternate acoustic versions of fan favourites and an exclusive, new B-side. Pledgers will also receive specially tailored online updates from the band, aimed to provide unique insight into the writing and recording process.
Additional incentives include:
–    Join the band in studio and participate in recording
–    Private acoustic performances available in each state
–    Matthew & Clint's used, signed guitars
–    Book the band for your wedding
Intrigued parties can view all pledge options at: www.pledgemusic.com/projects/thegetawayplan
Currently traversing the country sharing stages with Anberlin on their final world tour, The Getaway Plan are famed for never having a live show too far away on their calendar. No doubt more touring is to follow, to show their fans their gratitude and perhaps road test new material. 'Dark Horses', which is slated for release in early-mid 2015.
Catch THE GETAWAY PLAN on tour with ANBERLIN this month…
Wednesday, 3 September – Metropolis, Fremantle 18+
Thursday, 4 September – HQ, Adelaide Lic AA
Saturday, 6 September – The Hi Fi, Brisbane 18+
Sunday, 7 September – The Roundhouse, Sydney Lic AA
Tuesday, 9 September – The Forum, Melbourne 18 *SOLD OUT*
Wednesday 10 September – 170 Russell – 18+
www.thegetawayplan.com
  www.facebook.com/thegetawayplan
www.twitter.com/thegetawayplan