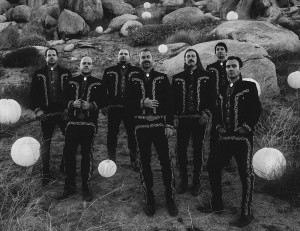 Mariachi El Bronx – the alter ego of acclaimed Los Angeles punk outfit The Bronx – will release the third in its series of self-titled albums on November 7 via White Drugs/Cooking Vinyl. With Mariachi El Bronx (III), the band took a fresh approach. Not content to simply excel within the confines of the mariachi genre, they ditched the rulebook and dusted off old sequencers, synths and an ARP.
The band recorded most of (III) at Haunted Hallow Studios in Charlottesville, Virginia, a surreal private countryside location with absolutely no cell phone reception, but plenty of strange sculptures and miles of woods in every direction. Mariachi El Bronx – comprising Matt Caughthran, Joby J. Ford, Jorma Vik, Brad Magers, Ken Horne, Vincent Hidalgo and Ray Suen – spent two weeks there, recording with producer John Avila (Oingo Boingo), who co-produced (I) and (II) with the band. From the social commentary of tracks likeNew Beat and Sixes And Sevens to the reflective Wildfires and High Tide, (III) reveals a band coming into its own, extending the proverbial middle finger to tradition – and backing it up 100%. DJ Bonebreak (X) guests on marimbas on Nothing's Changed and harp virtuoso Willie Acuña (Mariachi Sol de Mexico) joins the band on Raise The Dead.
(III) follows 2011's Mariachi El Bronx (II), which debuted at No. 1 on Billboard's Alternative New Artist chart. In a four-star review, Alternative Press observed, "Mariachi El Bronx (II) triumphs because not only does it treat the West Mexican musical idiom with respect, it raises the bar for future directions and possibilities—something every band in a specific musical genre in the underground needs to do.
Mariachi El Bronx – III will be out November 7 via White Drugs/Cooking Vinyl Australia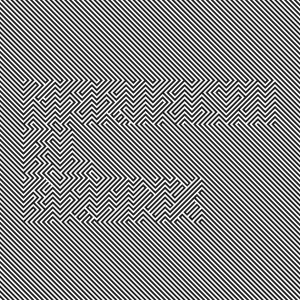 MARIACHI EL BRONX (III) – TRACK LISTING

1. New Beat
2. Wildfires
3.  Sticks And Stones
4. High Tide
5. Nothing's Changed
6. Eternal
7. Raise The Dead
8. Everything Twice
9.  Right Between The Eyes
10. Valya