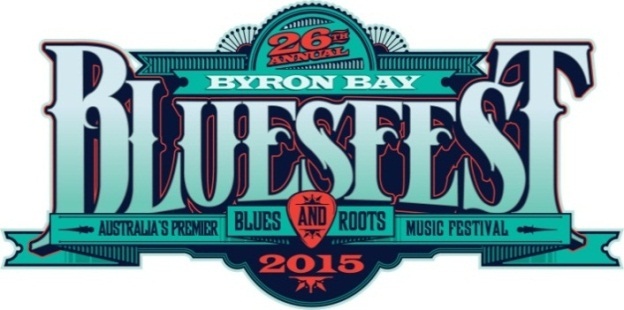 Bluesfest has added Industry powerhouse TRAIN to their sensational first artist announcement!
BLUESFEST FESTIVAL DIRECTOR PETER NOBLE SAYS:
"We told you we aint gonna stop now, and guess what we are not going to stop now! We are delighted to add US Roots based Pop band Train to our first artist announcement who will be coming to Bluesfest for the first time"
The First Artist Announcement includes:
THE BLACK KEYS
ZAC BROWN BAND
ALABAMA SHAKES
TRAIN
MICHAEL FRANTI & SPEARHEAD
GEORGE CLINTON & PARLIAMENT FUNKADELIC
PAUL KELLY
PRESENTS THE MERRI SOUL SESSIONS
FEAT. DAN SULTAN, KIRA PURU, & VIKA AND LINDA BULL
XAVIER RUDD AND THE UNITED NATIONS
TROMBONE SHORTY & ORLEANS AVENUE
REBELUTION• SOJA
THE CHRIS ROBINSON BROTHERHOOD• BETH HART
FRANK TURNER AND THE SLEEPING SOULS
MARIACHI EL BRONX • G. LOVE & SPECIAL SAUCE
POKEY LAFARGE • BAND OF SKULLS
ROCKWIZ LIVE
and many more to come!
TRAIN
"Imagine, if you can, some 2600-ish people all dancing like no one was watching…there was something so truly joyful about it that all you could do was smile." The Music on Train's 2012 Sydney Opera House Performance
Perennial hit makers and three-time Grammy Award winnersTrain will be making their Bluesfest debut next Easter! The colossal group has sold more than 10 million albums worldwide, 30 million tracks worldwide with numerous Platinum and Gold citations on their mantle, 3 Grammy Awards, 2 Billboard Music Awards and dozens of other honors and nominations.
You will be familiar with their hits such as the Grammy winning 'Drops Of Jupiter (Tell Me)' and 'Hey Soul Sister',Train's most recent album, 2012's CALIFORNIA 37 featured the hit 'Drive By' among other songs, a Triple Platinum single in Australia that reached the Top Ten in 13 countries. For their debut Bluesfest performance Train will have new material, they premiered their new single 'Angel in Blue Jeans' in July this year from their latest album Bulletproof Picasso set to be released in September.
All aboard, when Train bring their riveting, roots-based pop to Bluesfest for the very first time!
Bluesfest playing schedule is available onwww.bluesfest.com.au.
All Festival and Camping tickets are on sale throughwww.bluesfest.com.au or by phoning the office on 02 6685 8310.
Tickets are also available through Moshtixwww.moshtix.com.au and Ticketmasterwww.ticketmaster.com.au.