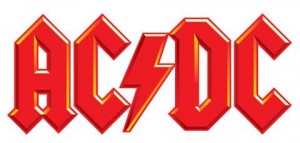 Alberts and Sony Music Entertainment Australia proudly announce the release of ROCK OR BUST, the highly anticipated new studio album from AC/DC, available in Australia on November 28th, 2014. ROCK OR BUST is the band's first studio album in six years and features 11 new tracks.
ROCK OR BUST follows the immensely successful BLACK ICE album, which debuted at #1 in 31 countries upon its release in 2008 and has gone on to sell nearly 8 million copies worldwide. The album was recorded at Warehouse Studio in Vancouver, Canada and finds AC/DC once again working with producer Brendan O'Brien and mixer Mike Fraser.
ROCK OR BUST is the first AC/DC album in the band's history without founding member Malcolm Young on the recordings. Earlier this year AC/DC released a statement explaining that due to illness, Malcolm would be taking a break from the band. Unfortunately due to the nature of Malcolm's illness, he will not be re-joining the band. AC/DC will undertake a world tour in support of ROCK OR BUST in 2015. Steve Young, nephew of founding members Angus and Malcolm Young, plays guitar on ROCK OR BUST and will accompany the band on tour.