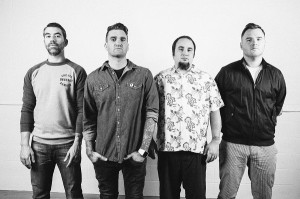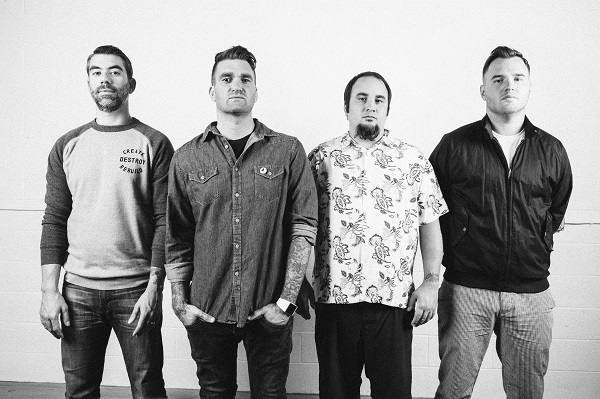 Pop-punk icons New Found Glory have announced their new album, Resurrection, which will be released on Friday 10 October in Australia and New Zealandvia Unified/Hopeless Records. In addition, fans can watch the music video for the first track, 'Selfless': http://youtu.be/akCQa-yKqxA.
Australian Exclusive Resurrection Pre-order bundles, which include CD, vinyl, poster and t-shirts are all available for pre-order at the 24Hundred store. For more information, visitNewFoundGlory.com.
New Found Glory walked into the studio to record Resurrection with the all of the album tracks already written, which was a new and invigorating starting point for the band. "This is the most prepared we've ever been," lead guitarist and vocalist Chad Gilbert notes. "Writing as a band now has never felt so easy. We really came together with ideas. We've gone through a lot and figured a lot of things out. This album has been very cathartic for us."
Resurrection is an expression of the overall human experience and what it means to take the cards you're dealt and move on in a positive way. Lead vocalist Jordan Pundik remarks, "We've always been a band that has written about life experiences from a deeply personal place." He continued, "Some of it fictitious and some of it not fictional, but it's all been stuff we've dealt with in our lives."
After selling millions of records, interacting with countless fans and touring the world, New Found Glory feel a responsibility to their audience to bring something new and fresh to the table with every single release. "The goal for the new record was to make it sound really authentic and natural and not filled in," Gilbert says. "It was trying to make the biggest sounding record stripped down as four people."
1. Selfless
2. Resurrection (Featuring Scott Vogel of Terror)
3. The Worst Person
4. Ready and Willing
5. One More Round
6. Vicious Love
7. Persistent
8. Stories Of A Different Kind
9. Degenerate
10. Angel
11. Stubborn (Featuring Anthony Raneri of Bayside)
12. Living Hell
13. On My Own (Featuring Brendan Yates of Turnstile)
NEW FOUND GLORY's Resurrection will be available in Australia and New Zealand on Friday, October 10, 2014 through Unified/Hopeless Records
Australian Exclusive Pre-Orders:
http://www.24hundred.net/search/?search=new+found+glory
Worldwide Pre-Orders:
http://hopelessrecords.com/resurrection
New Found Glory is Jordan Pundik (lead vocals), Chad Gilbert (lead guitar,), Ian Grushka (bass guitar) and Cyrus Bolooki (drums).
NewFoundGlory.com
HopelessRecords.com
WeAreUnified.com
Facebook.com/newfoundglory
Twitter.com/newfoundglory