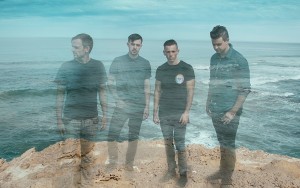 Antiskeptic are on fire. Wasting absolutely no time at all, the recently reformed Melbourne four-piece promptly raised over $20,000 for their new release then immediately got to work. Not only did they manage to produce one of the albums of their career, they've carved out two of the better local videos of the year. 
When The Night Comes In is the much anticipated follow up to the hilarious Back To The Future tribute video for lead single Hey Dissident. It is even more ambitious in it's approach, pairing Antiskeptic's soaring rock choruses with a nightmarish storyline.
Sinking their teeth deep into the world of zombie fiction, the band take on glassy eyed ghouls using their tenacity and their uh, instruments. Boasting a distinctly Tarantino-esque Grindhouse vibe, the When The Night Comes In video is a slice of tasty B-grade badassery.
BE WARNED: things get messy, so make sure you've digested your breakfast before you hit play.

The When The Night Comes In single is now available for purchase digitally here: http://antiskeptic.bandcamp.com/
2014 has seen Antiskeptic return after six years on the bench! Hard work, determination and a resilient attitude have seen the band return to top form, in time to unleash their aptly titled, epic third album 'Stare Down The Ocean'. The LP will be released independently on September 19.
Catch Antiskeptic on tour this September: