The Vines have been a mercurial band since they arrived in 2002. Their talent took hold when the debut album 'Highly Evolved' launched them as one of rock music's new saviours. It was a height though that the volatile band was never going to maintain for long. At some point the tales took over the talent and became their namesake camouflage.
Out of sight the band might have been, but not out of the studio. Today The Vinesannounce a new album 'Wicked Nature' being released worldwide on September 2nd. For the first time it's a double album, 22 brand new songs.
On 'Wicked Nature' frontman Craig Nicholls makes his debut in the role of record producer. He co-produced disc one with regarded Australian tape loving analogue producer Paul McKercher (You Am I) and then he assumes full control over the production duties for the second disc.
'Wicked Nature' is the band's first independent release. The album will be released on a new label of the same name. It will include a physical release on both double CD and double gatefold vinyl in the UK, Europe, USA, Japan, Australia and all other territories digitally.
Pledge Music are working with The Vines on a series of exclusives in the lead up to the album release. These offers will all be exclusive to Pledge Music and include personally autographed copies of the vinyl from the band. Pre order the album here:
www.pledgemusic.com/thevines
The first glimpse of the band's new music is a signature shortie 'Out The Loop' that starts and ends its garage charged run at just 1min 23 seconds. It can be heard on the trailer for the new album below and the band's Soundcloud
The first single is 'Metalzone' which is being released worldwide in the week commencing July 14.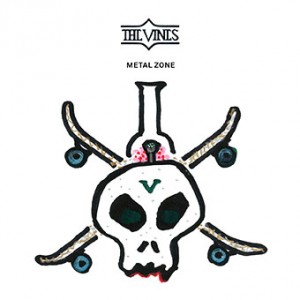 The Vines new single 'Metalzone' out July 14th
taken from the forthcoming album 'Wicked Nature' out September 2nd
www.pledgemusic.com/thevines
http://www.thevines.com
https://www.facebook.com/thevines
https://twitter.com/thevinesband
http://instagram.com/thevines