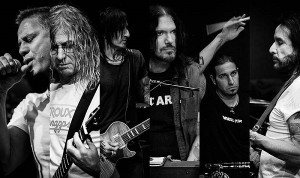 The Dead Daisies are flawless as they show North America that new classic rock is well and truly alive
With rave reviews pouring in, The Dead Daisies are impressing even the staunchest of classic rock fans with their lives shows, as they wrap up their support tour with Bad Company & Lynyrd Skynyrd, before heading off to join the juggernaut summer tour that is Def Leppard & Kiss as it moves across the States, during August.
"The Dead Daisies played second on the bill, and did a fine job, assuredly, of gaining new fans with a flawless half-hour set."– Buffalo News
"The Dead Daisies are straight up rock brewed from a mixture of classic depth and 80s showmanship – all the cool but none of the spandex.   If it looks like rock, sounds like rock, and hits you in the face like rock – it might be The Dead Daisies, a brand new crew of seasoned musicians that know their way around a big stage" and "These guys are entertaining to watch, the vocals are gritty and powerful, they play like their lives depend on it, and they have the experience to back it up."– Maine Music News
The Dead Daisies do, indeed, have the experience to back it up, and the US is loving it – as they should.  With veteran of Australian rock,  Jon Stevens on vocals, with more than 30 years of belting out tunes, and the likes of Richard Fortus (Guns N' Roses/Psychedelic Furs) on lead guitar, Marco Mendoza (Thin Lizzy/Whitesnake) on bass, David Lowy (Mink/Red Phoenix) on guitar, Dizzy Reed (Guns N' Roses/Hookers & Blow) on keys, and Brian Tichy (Ozzy Osbourne/Billy Idol) on drums, it's hard to find a more musically established group of guys when it comes to ROCK.  They know what it is and how to play it, with heavy influences from the late 70s & early 80s shining through.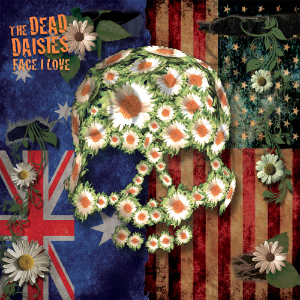 The Dead Daisies are showing the world that a "classic rock" sound still has what it takes to get people hooked and can stand up to any newer genre it goes up against.  It's about musicianship, not auto tune and computers.  It's about rock.  Full stop.
But the excitement doesn't end there.  Before they join Def Leppard & Kiss on tour, they're taking some time out to record some new tunes with renowned producer, Ben Grosse (Red Hot Chili Peppers, Stone Temple Pilots, Marilyn Manson, Filter, KD Lang), in Los Angeles.  Then August 1st sees the much-anticipated release of The Dead Daisies brand spanking new EP, Face I Love.
The title track from the EP, Face I Love, was launched in late June in conjunction with an innovative App, where fans have been uploading photos of faces they love, which will become part of the artwork for the EP cover and touring posters.  Selected fans faces will also be chosen to appear in the music video.  And not only that, but one lucky person will go on to win the experience of a lifetime – a trip to see the band at one of their upcoming concerts.
Follow The Dead Daisies 
Website | Facebook | Twitter | YouTube | Instagram