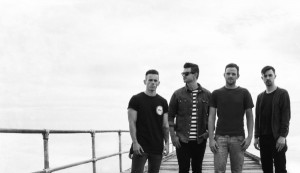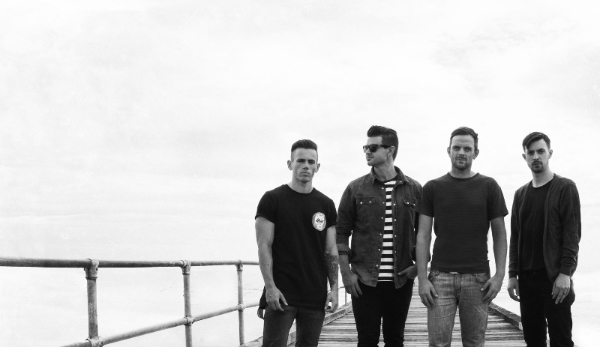 Beloved and respected Melbourne rock outfit Antiskeptic have returned after six years on the bench! Hard work, determination and a resilient attitude have seen the band return to top form, in time to unleash their aptly titled, epic third album 'Stare Down The Ocean', out independently on September 19.
Formed out the back of a record store in 1999, Antiskeptic shot to the forefront of the early naughties' rush of exciting Australian rock bands like Gyroscope, Kisschasy and Parkway Drive. Their impressive 9 year run saw the band release two albums, tour relentlessly and gather a hugely dedicated fanbase. In 2008, the band drew the curtain on this dream run, with a sold out Melbourne Hi Fi Bar show filmed for a gorgeous DVD release.
Adored for their famously exciting and energetic live shows, Antiskeptic's fanbase have stuck with them since the act's disbanding, so much, so that they assisted in funding 'Stare Down The Ocean' via successful Pozible campaigns that raised over $20,000. Working closely with admired producer Forrester Savell (Karnivool, Dead Letter Circus), Antiskeptic have crafted their most cohesive and anthemic release to date, highlighting singer/guitarist Andrew Kitchen's signature soaring vocals, catchy melodies and emotionally resonant songwriting.
Antiskeptic have joined forces with Robot Army Productions (who've made videos for Bodyjar, House Vs Hurricane) to create the very fun video for new single 'Hey Dissident'. A homage to Back To The Future, it's the perfect accompaniment to this punchy, memorable and very sweet alt-rock jam.
The single is available for download now at www.antiskeptic.com.au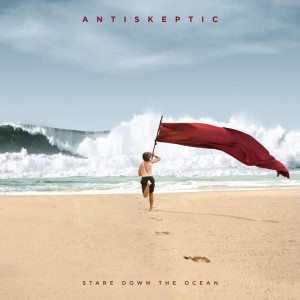 'Stare Down the Ocean' is a dynamic and truly enjoyable ride. Antiskeptic have drawn themselves up from the ashes, more energised than ever. This record marks a very exciting new chapter for the group. Stay tuned for the next instalment.
Antiskeptic 'Stare Down The Ocean' – out independently, September 19
www.antiskeptic.com.au
www.facebook.com/antiskeptic