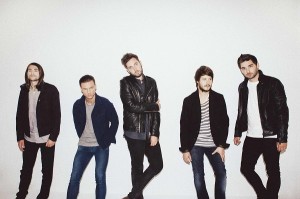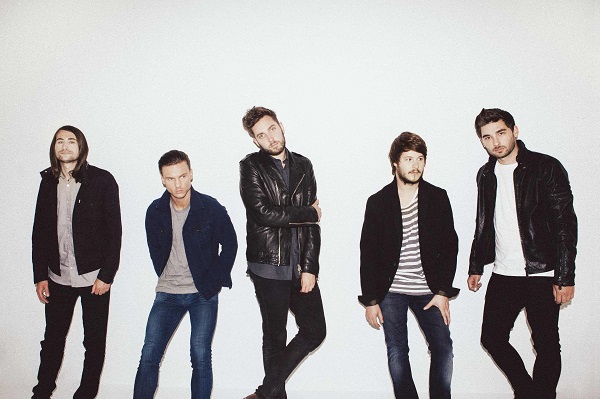 A dream pairing if there ever was one…YOU ME AT SIX and TONIGHT ALIVE join forces to tour Australia this September!
YOU ME AT SIX are hailed as leaders of Britain's new rock by everyone from Radio 1 to Q Magazine and The Times. From their infamous sold out show at London's Wembley Arena to upcoming appearances at Reading and Leeds Festival, these lads are no stranger to bringing their absolute 'A' game to any stage around the globe.
To top off a dizzying past 12 months YOU ME AT SIX have also scored their first ever UK Number One Album debut with their latest record, Cavalier Youth.…"If any group can achieve greater visibility, it's this Surrey fivesome, who have the kind of fist-pumping choruses that made the Foo Fighters superstars." – The Guardian
"Australia! We cannot wait to come back this September. Our time down under with Paramore earlier on this year was unforgettable. Hope to see as many of you at the shows as possible, and am looking forward to hitting the road with our friends in Tonight Alive." – YM@6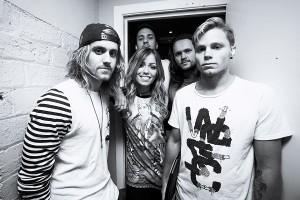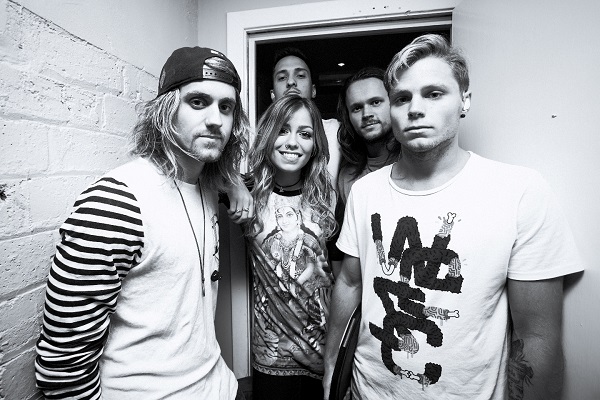 You can count on one hand current Australian acts that are turning heads and selling out shows wherever they are in the world…TONIGHT ALIVE are one such band.
From the main stage at Festivals (Warped Tour, Reading, Leeds) to club shows, TONIGHT ALIVE awe inspiring rise has to be seen first-hand to be believed. "Whipping the crowd into a frenzy…Jenna has the crowd eating out of the palm of her hand…This is a seriously tight live act; it's clear why they've skyrocketed so fast". Indulge Sound
Not just content with a killer live show TONIGHT ALIVE's new album 'The Other Side' "is refocused and retooled, culminating in what is unquestionably the quintet's most arresting material to date". – Property Of Zak
Never ones to rest for more than a minute, the band have just scored the lead single on the new The Amazing Spider-Man 2 soundtrack. TONIGHT ALIVE are about to enter the stratosphere…they have paid their dues…this is their time. "Coming home to tour in Aus is always long overdue. We've looked forward to announcing these dates with long-time friends You Me At Six for months!" – Jenna McDougall
Tickets on sale Friday 27 June, 9am local time…there will be no extra shows!
_________________________________________________________________
FRIDAY 5 SEPTEMBER – BRISBANE, EATONS HILL HOTEL – Licensed All Ages|
www.oztix.com.au | www.ticketek.com.au
*For Brisbane ticket holders there will be limited free shuttle buses running from the city to the venue and returning after the show. More details to follow!
SATURDAY 6 SEPTEMBER – SYDNEY, UNSW ROUNDHOUSE – Licensed All Ages
www.ticketek.com.au
TUESDAY 9 SEPTEMBER – MELBOURNE, THE HI-FI – Under 18
www.thehifi.com.au
WEDNESDAY 10 SEPTEMBER – MELBOURNE, THE HI-FI – 18+
www.thehifi.com.au
THURSDAY 11 SEPTEMBER – ADELAIDE, HQ – Licensed All Ages
www.oztix.com.au | www.venuetix.com.au