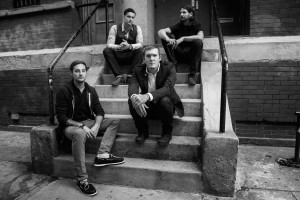 New Jersey rockers The Gaslight Anthem return with their eagerly-anticipated new album Get Hurt – to be released in Australia on 15 August.
Recorded at the legendary Blackbird Studios in Nashville with producer Mike Crossey (The 1975, Arctic Monkeys and Jake Bugg), 'Get Hurt' sees The Gaslight Anthem pushing their raw, stripped back rock 'n' roll into new territory, drawing on a fresh palette of influences ranging across folk, punk, and Americana. It is an album that is heavier, and yet at the same time more intimate, than anything they have produced to date.
Following the success of their 2010 Aussie breakthrough American Slang, and their 2012 albumHandwritten (which debuted at #14 on the ARIA chart and spawned the rock radio hit single 45), the Gaslight Anthem's fifth studio album perfectly shows them thriving creatively while pushing their horizons artistically. It is a record that oozes the confidence of a band at the very top of their game.
Since their last album, the band played Wembley Stadium, Glastonbury and Coachella – and are about to head on one of their biggest headline European tours to date. They last visited Australia in May 2013 for a string of dates, including sold out shows in Brisbane and Melbourne (where a second show was announced).
Get Hurt will be available on the following formats: Standard CD, deluxe CD (with 12pp booklet and three bonus tracks), standard 180 gram 12" vinyl and deluxe double 12" picture disc vinyl gatefold.
Fans will get a first taste of Get Hurt with the release of a minute long promo video clip featuring their song Stay Vicious, filmed by a friend of the band while they were in recording in Nashville. Stay tuned to their YouTube channel for more.
Get Hurt will be available for digital and physical pre-order from 23 June.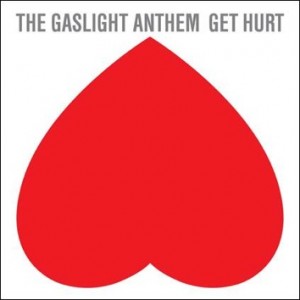 'Get Hurt' tracklisting:
1. Stay Vicious
2. 1,000 Years
3. Get Hurt
4. Stray Paper
5. Helter Skeleton
6. Underneath the Ground
7. Rollin' and Tumblin'
8. Red Violins
9. Selected Poems
10. Ain't That a Shame
11. Break Your Heart
12. Dark Places
13. Sweet Morphine (Deluxe edition only bonus track)
14. Mama's Boys (Deluxe edition only bonus track)
15. Halloween (Deluxe edition only bonus track)
GET HURT | ALBUM | OUT 15 AUGUST
thegaslightanthem.com
facebook.com/thegaslightanthem
twitter.com/gaslightanthem