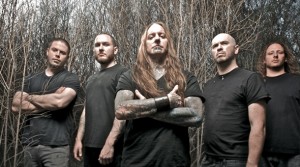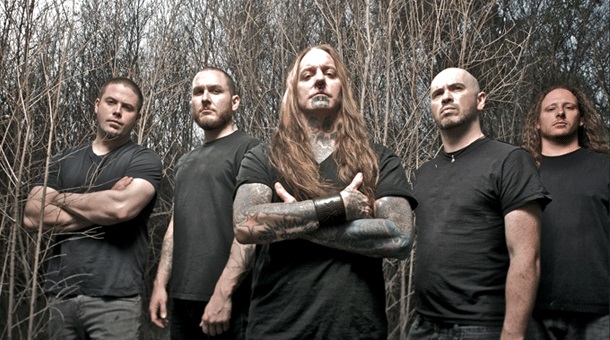 DEVILDRIVER have been slaying their way across the USA in a string of sold out shows with the irrepressible WHITECHAPEL in tow. These two titans have joined forces and will be bringing their pure fuckin' metal forces to Australia in September.
While many bands in the modern era are already withering away, DEVILDRIVER have proven to mutate, grow stronger, deadlier and more immortal. DEVILDRIVER conjure genuine chaos and make it beautifully brutal in their crushing live performances. Who can forget their now legendary appearance at Download 2007, which arguably generated the biggest circle pit in history? Or any other live show they've played for that matter?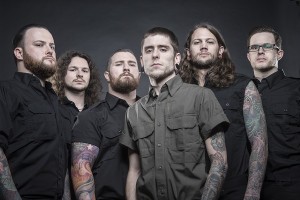 Returning with the fifth full-length of their decimating career, there is no stopping the juggernaut that is WHITECHAPEL. Having spent several years lauded as one of the frontrunners in their genre, WHITECHAPEL stand as a defining force in contemporary heavy music. There is arguably no metal band out there right now that throws the crowd into a frenzy with their intense dynamic live show and their followers hungrily devour for more.
Don't miss your chance to see one of the most brutal and crushing live shows of the year…
In LA – "Devildriver hijacked the stage and dragged crowds straight through the gates of hell and directly down the throat of the eternally damned. Moshpits were now lethal at this point and remained in full swing throughout." – Substream Magazine
In Arizona – "The heavy sounds and burly growls from front-man Phil Bozeman made your chest tight, giving off that suffocating-in-the-dark feeling. What Bozeman conveys from that platform is pure evil and he owns the stage. DevilDriver is certainly one of the last great bands out there doing what they do right" – The Metal Review
In Milwaukee – "Whether you believe Whitechapel superior to DevilDriver, vice versa, or you love them equally, they kill you through different methods, and those are two valiant deaths."– welovemetal.com
In Illinois – "DevilDriver/Whitechapel show is one of the best metal shows I have ever attended…if only we could harness that kind of sweaty intensity to power the world…" – flashwounds.com
In Pittsburgh – The show ended up selling out…there might not be any metal shows as heavy and crazy as this one anytime soon so if you missed this one, shame on you. – Pittsburgh Music Magazine
__________________________________________________________________________
TICKETS ON SALE FRIDAY 20 JUNE, 9AM LOCAL TIME

FRIDAY 5 SEPTEMBER – BRISBANE, HI-FI – 18+
www.thehifi.com.au
SATURDAY 6 SEPTEMBER – SYDNEY, HI-FI– Licensed All Ages
www.thehifi.com.au
SUNDAY 7 SEPTEMBER – MELBOURNE, 170 RUSSELL – 18+
www.oztix.com.au | www.170russell.com