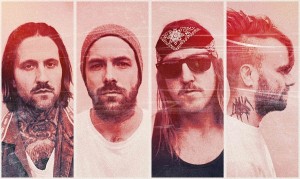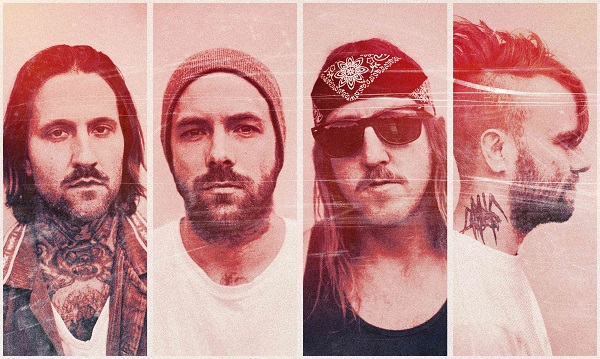 MELBOURNE SOLD OUT WITH SECOND SHOW ADDED!
It only took just over an hour for rabid Taking Back Sunday and The Used fans to snap up tickets to the Monday 25 August show in Melbourne.  We are bloody stoked to announce that both artists have agreed to perform a second and definitely final Melbourne show! Tickets for the newly announced Tuesday 26 August show at 170 Russell are on sale now. Brisbane, Sydney and Adelaide fans be warned that only limited tickets remain for your shows.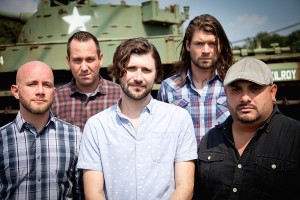 Having just completed a massive sold out tour of the USA, TAKING BACK SUNDAY and THE USED have just re-defined the phrase "Co-Headline".
It's a rare occurrence when two heavyweights of any genre agree to tour together. One off shows in cities rapidly sold out and became two shows then multiple shows due to the overwhelming demand for tickets. Now it's Australia's turn to see THE USED and TAKING BACK SUNDAY performing full headline sets encompassing their entire career with Brisbane, Sydney, Melbourne and Adelaide getting to witness firsthand what fans and critics alike have been raving about:
In New York – "Three sold out shows within a week will inevitably lead to high expectations. In a situation like that, a band has no choice but to deliver – and deliver big. The Used and Taking Back Sunday handled their co-headlining tour with all the ease and aplomb of seasoned vets." – Property Of Zak
In Utah – "Fans showed up in every shape and form, even one on crutches!" – Salt Lake Magazine
In LA – "At the Hollywood Palladium, The Used and Taking Back Sunday performed to another sold out crowd. The packed house was filled with screaming fans" – The Examiner
In Toronto – "Toronto was swept with a wave of nostalgia with The Used and Taking Back Sunday's co-headlining tour taking the stage. The show was sold out…There was not one still body in the room." – Pure Grain Audio
In Boston – "By the time everyone started to exit the venue, we were tired, sweaty, and aching for more." – Performer Magazine
In San Diego – "There was no shortage of energy. On a side note, there was an earthquake that hit our venue, which is located in the basement level of the building. I don't think anyone even noticed. We were too busy rocking out." – Music Without Labels
In Milwaukee – "The crowd was amped, singing along…this show was definitely not a letdown, mixing an awesome setlist of old and new."
Turning personal adversity into art is THE USED trademark. With 6 successful albums under their belt, they rein as true leaders in their genre including gold-certified release Self-Titled, platinum certified Maybe Memories and latest offering, Imaginary Enemy, their most spirited and vitally essential work of their career.
Selling millions of albums worldwide, TAKING BACK SUNDAY continue to deliver successful releases such as Tell Your Friends, Louder Now, New Again and latest sixth full-length release, Happiness Is. Happiness Is showcases a new musical and conceptual leap for a band of mainstream misfits.
Tickets are on sale now.
__________________________________________________________________________
THURSDAY 21 AUGUST                 ADELAIDE, HQ – Licensed All Ages
www.oztix.com.au | www.venuetix.com.au
FRIDAY 22 AUGUST                        BRISBANE, EATONS HILL HOTEL – Licensed All Ages
www.oztix.com.au
SATURDAY 23 AUGUST                 SYDNEY, UNSW ROUNDHOUSE – Licensed All Ages
www.ticketek.com.au
MONDAY 25 AUGUST                     MELBOURNE, 170 RUSSELL – 18+- SOLD OUT!
www.oztix.com.au | www.170russell.com
SECOND AND DEFINITELY FINAL SHOW ON SALE NOW!
TUESDAY 26 AUGUST                    MELBOURNE, 170 RUSSELL – 18+
www.oztix.com.au | www.170russell.com