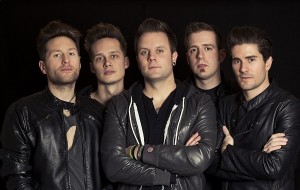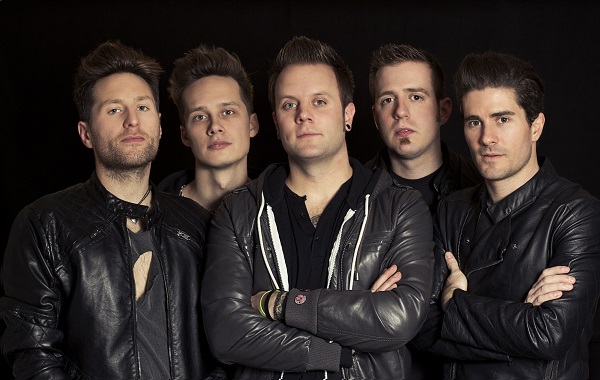 STORY OF THE YEAR are returning to Australia in June to celebrate the Tenth anniversary of 'Page Avenue'. One of the most revered and beloved rock albums in recent memory will be performed in its entirety, with hits such as Until The Day I Die, Anthem Of Our Dying Day and Sidewalks. In addition, a slew of fan favourites and a few surprises will be performed in one massive night.
Known for their explosive live shows, STORY OF THE YEAR have always pushed the boundaries and "are one of those rare bands that have to be seen live to be believed." – Fasterlouder. Tickets are on sale now, and with such a fanatical Australian fanbase don't say we didn't warn you!
__________________________________________________________________________
TAKE US TO VEGAS spent 2013 on the road in support of bands such as Northlane, Senses Fail (USA), The Getaway Plan, The Plot In You (USA), Dance Gavin Dance (USA), Heroes For Hire, Texas In July (USA among a multitude of others, further solidifying their place among these seasoned acts and scoring the local support for Brisbane Vans Warped tour. They can add Story of The Year to that list when they hit the stage in Brisbane.
DOLLAROSA is a hard hitting, post hardcore/alternative rock band from the streets of Brisbane, Queensland. The end of 2013 saw DOLLAROSA share the stage with some great international acts such as Funeral For A Friend, Flyleaf and Senses Fail. Catch them opening the tour in Brisbane.
SIENNA SKIES are renowned for both their energetic live show and strong work ethic. The exciting six piece has traveled through Australia and New Zealand countless times with acts such as Silverstein (CAN), Underoath (USA), Hawthorne Heights (USA), The Amity Affliction (AUS), Asking Alexandria (UK), Pierce The Veil (USA), For The Fallen Dreams (USA) and many others. See SIENNA SKIES energy in Sydney.
THE SWEET APES are a female fronted post hardcore quintet from the Inner West of Sydney. On the back of opening Sydney Soundwave in 2012 and releasing their debut self titled EP, the band spent 2013 on the road supporting The Red Jumpsuit Apparatus and Loud Festival nationally, as well as successful capital city and regional headline tours on numerous occasions. See them open up the show in Sydney.
LEFT FOR WOLVES are a Melbourne metalcore outfit who were born from the frustration of disbandment and conceived as an outlet for an outpouring of personal creativity and thrive from passion and determination. To this day, these foundations combined with a strong sense of positivity and self sufficiency are what LEFT FOR WOLVES still stands by. See them perform in Melbourne.
CLOWNS are a four-piece punk band from Melbourne's Bayside suburbs who blast their brand of hardcore punk rock with a proudly old school style and approach. Previous milestones have included completing a 14 date tour of South-East Asia and a 21 date National Australian tour in 2013 which boasted a few sell out shows over the country. But realistically, to understand what they are on about it's best to blast their music at 11 and catch them live in Melbourne.
__________________________________________________________________________
TICKETS ON SALE NOW
THURSDAY 26 JUNE                   BRISBANE, THE HI-FI – 18+
www.thehifi.com.au
FRIDAY 27 JUNE                   SYDNEY, THE METRO – Licensed All Ages
www.ticketek.com.au
SUNDAY 29 JUNE                   MELBOURNE, 170 RUSSELL – 18+
www.oztix.com.au  www.170russell.com