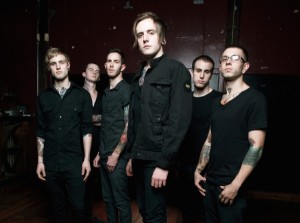 Salt Lake City deathcore phenomenon Chelsea Grin are tricked up and prepared to unleash another torrent of grinding brutality on the world this July, in the form of their third studio album Ashes To Ashes (out July 11th).
Produced by the band in collaboration with popular producer/musician Diego Farias (Animals As Leaders, Volumes, Stray From The Path), Ashes to Ashes uncages a torrent of technically tight and taut metallic fury, fortified by glimpses of melody and an intoxicating groove. It is a group vision realised on record, the direct result of the sextet's tireless dedication to evolution since the bands' formation in 2007. It is this vigilance and near constant touring that has landed Chelsea Grin millions of social media followers, media accolades and adoring fans the world over. Punish your ears with heaving single 'Angels Shall Sin, Demons Shall Pray' now, and prepare for Ashes To Ashes.
Chelsea Grin sonically smashed up Australian venues with their crushing sound in support of local pals The Amity Affliction last year, following their domination on Soundwave 2013. Chelsea Grin's performances inspire allegiance and earned instant respect from Australian crowds. No doubt local fans will be desperate for a dose of Chelsea Grin's heavy new medicine as soon as possible. In the meantime, the band will introduce Ashes To Ashes to US fans on the legendary Vans Warped Tour.
This week the band launched album pre-order bundles with bonus items that include limited edition posters, double gatefold coloured vinyl and all new apparel. Get the lowdown on all of those extras HERE, and track listing below.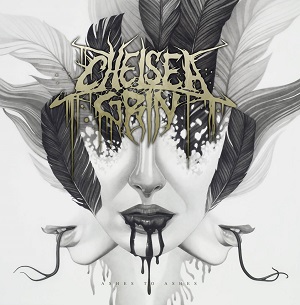 Chelsea Grin – Ashes To Ashes Tracklisting:
1. Playing With Fire
2. Pledge Allegiance
3. Morte ætérna
4. Nightmares
5. Illuminate
6. Sellout
7. Waste Away
8. Ashes..
9. …To Ashes
10. Angels Shall Sin, Demons Shall Pray
11. Letters
12. Cheers To Us
13. Clockwork
14. Undying
15. Dust To Dust
CHELSEA GRIN – 'ASHES TO ASHES'
Out July 11th via Razor & Tie / Cooking Vinyl Australia
www.chelseagrinmetal.com
www.cookingvinylaustralia.com
www.facebook.com/chelseagrin 
www.twitter.com/chelseagrinut 
www.arteryrecordings.com