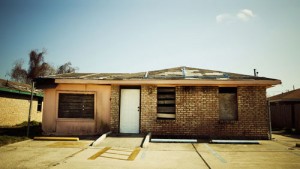 Platinum selling pop rockers American Hi-Fi is back and have announced plans to release Blood & Lemonade, their first album in 5 years this September. The album will be available digitally worldwide on Tuesday September 16, 2014 and in Australian and New Zealand stores on Friday, September 19, 2014 through Rude Records. Pre-orders to be announced soon!
The Boston outfit, who have been on a "semi-hiatus" over the last few years, made the announcement to fans, last week at a sold-out, one-off show at London's legendary 100 Club.
Best known for the hits 'Flavor Of The Weak', 'Another Perfect Day' and 'The Art Of Losing', Blood & Lemonade is American Hi-Fi's fifth full length and their first since 2010's Fight the Frequency. The record wholly embraces the sound and spirit of classic, balls-to-the-wall, guitar rock mixed with the power pop sensibilities that lead to their worldwide 2001 smash "Flavor of The Weak".
The first single off Blood & Lemonade, 'Allison', is streaming on YouTube, and available for download on iTunes.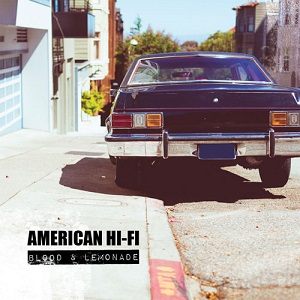 Frontman, Stacy Jones adds: "We can't wait for people to hear Blood & Lemonade! It's a return to a big guitar sound that is most reminiscent of our first album. I am so proud of the songs on this record. It looks like we have finally hit our stride in defining our sound. Jones continues, "We recorded this album in my studio here in Los Angeles over the course of a few sessions. We tracked with all four of us playing live in the main room, then went back and did whatever overdubs we felt we needed; I think recording the majority of the record live lends itself to an energy that can't be captured any other way. We are proud to represent an era where musicians had to get in the garage with their friends, play cover songs, get in a van and play crappy gigs wherever they could, until they found their voice. Rock 'n' roll music at its best has, and will always be created this way."
AMERICAN HI-FI's Blood & Lemonade will be available worldwide digitally on Tuesday, September 16, 2014 and in Australia and New Zealand stores on Friday, September 19, 2014through Rude Records.
AMERICAN HI-FI is Stacy Jones (vocals/guitar), Jamie Arentzen (guitar), Drew Parsons (bass), and Brian Nolan (drums)
www.AmericanHi-Fi.com
www.Facebook.com/AmericanHifi
www.Twitter.com/AmericanHiFi
www.RudeRecorz.com